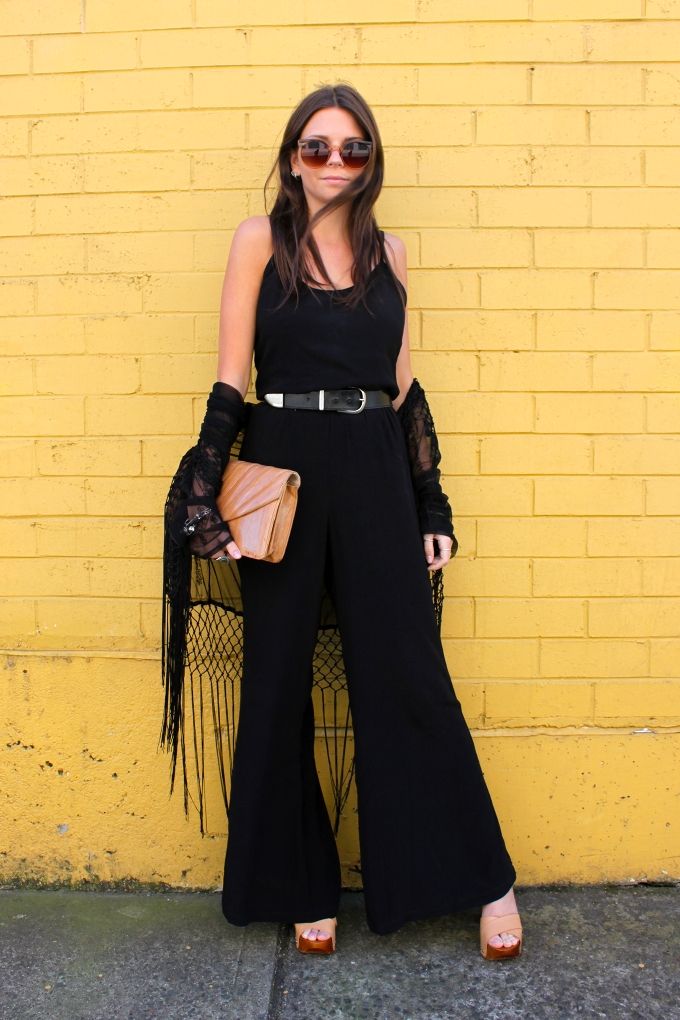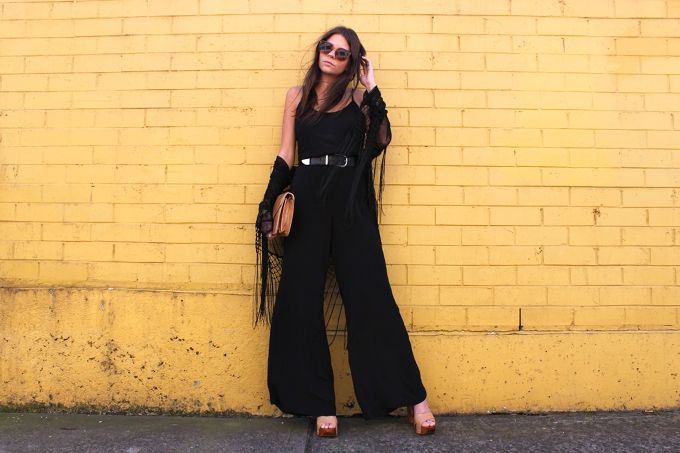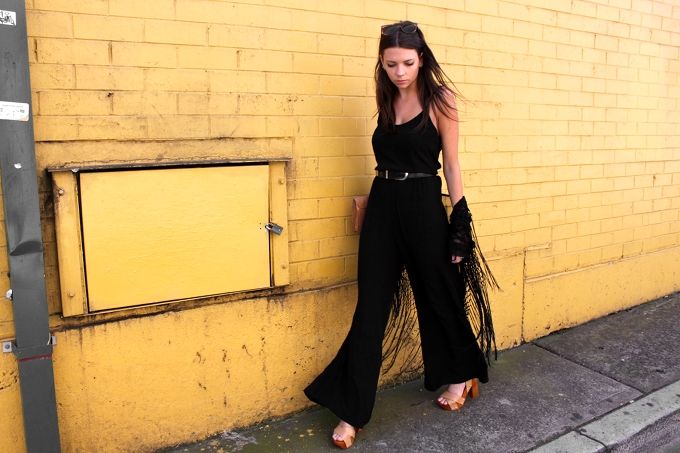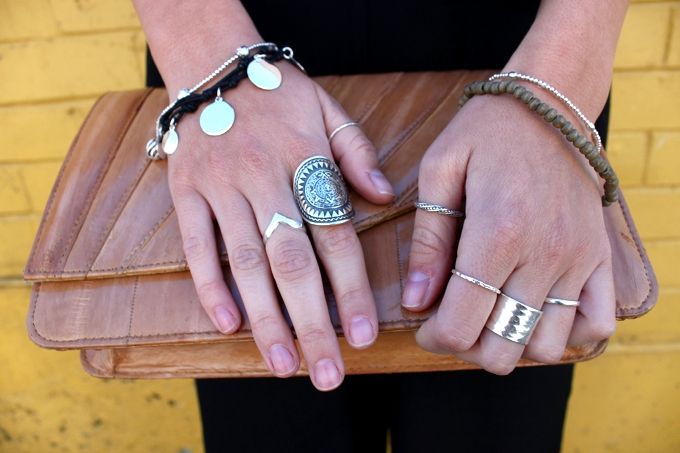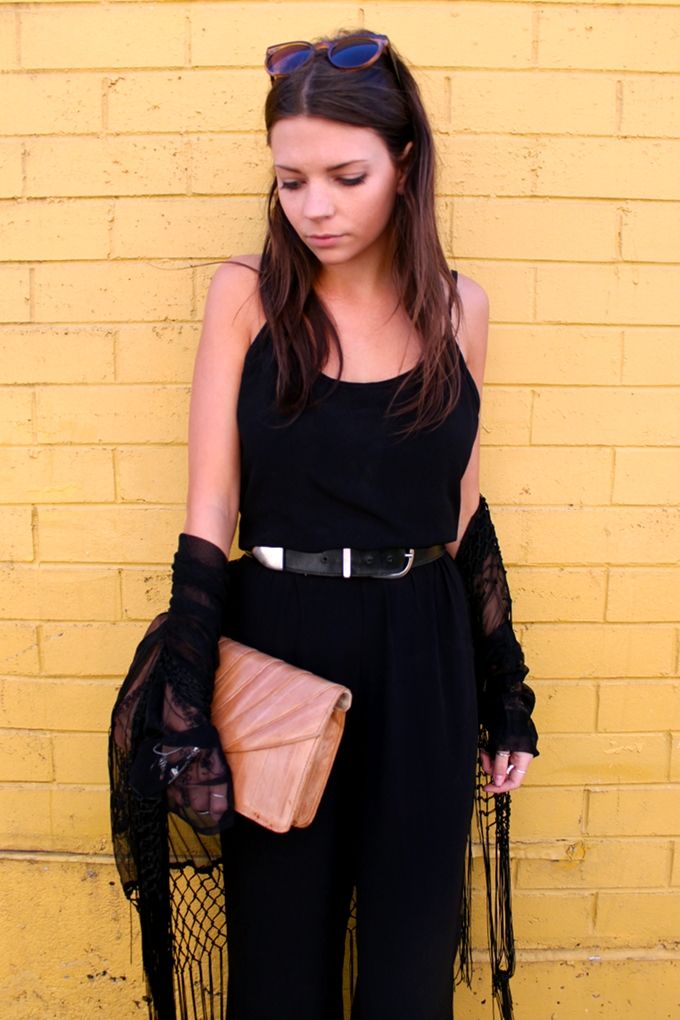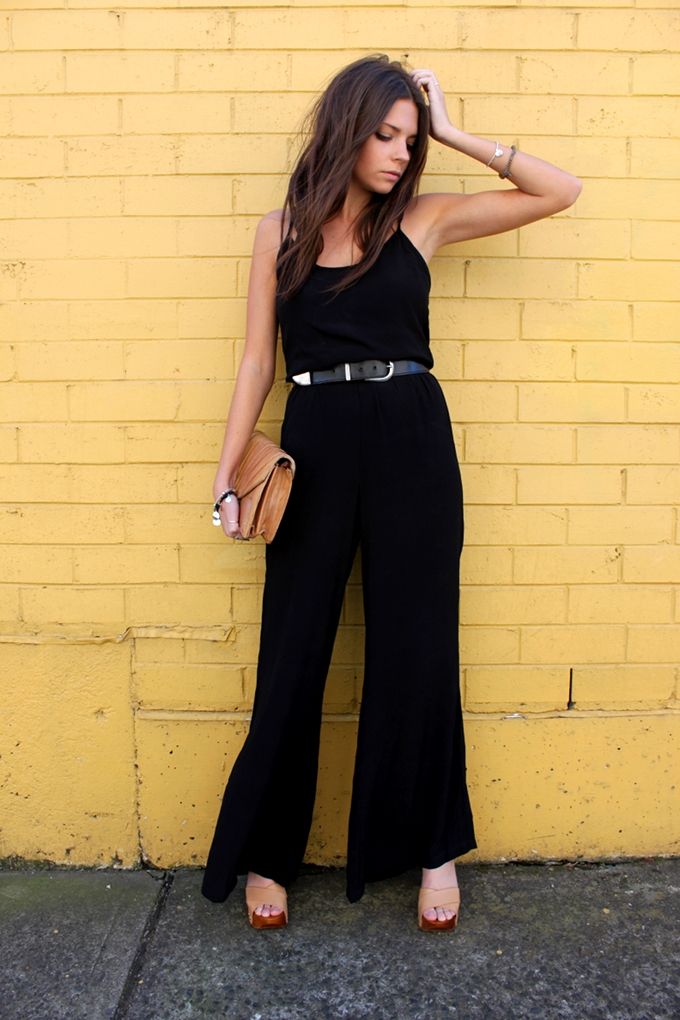 wearing: Jumpsuit - Rhythm, shawl - Boohoo, heels - Siren, clutch & belt - vintage, sunnies - Zero UV, large ring - Najo, black bracelet with silver charms - Najo.
So as usual, it seems I've gone all 70s. But it's not like I had to try very hard with the wicked flares on this Rhythm jumpsuit. La la la love! Also these heels. Both excellent Spring pieces!
If you're following me on
Instagram
you'll have noticed I'm away on a little trip to the snow this weekend. Bit of extreme weather going on lately, from 30 degree beach weather in Winter to skiing on the slopes in Spring (with very minimal snow on the mountain, may I add). Still having lots of fun though! Also very excited about going up and over the 10k follower mark on Instagram...thanks lovely people!
emma