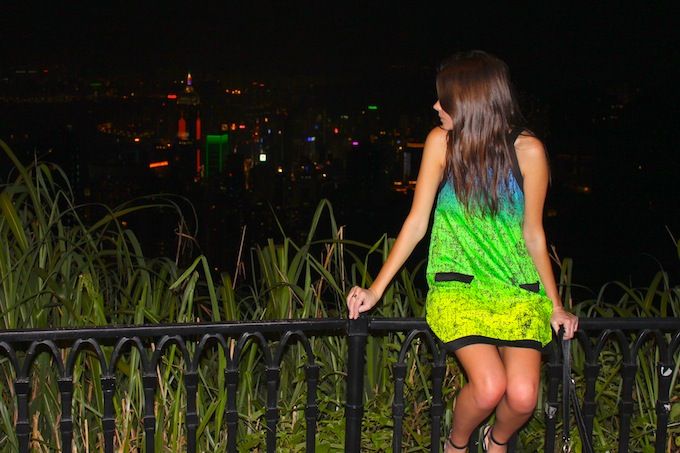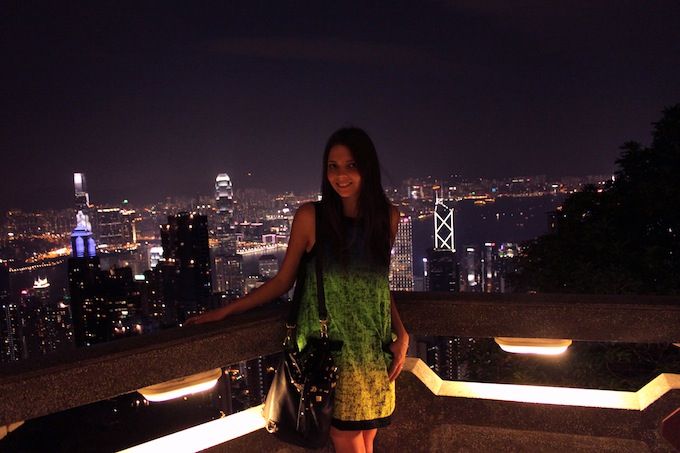 wearing: Dress by This Is Genevieve via Market HQ, Shoes - Goodnight Macaroon and bag - Boohoo.
We arrived in Hong Kong last Saturday and since we knew Typhoon Usagi was on it's way we decided to change our plans and head up to The Peak ahead of schedule. Good thing we did because we got to see an amazing view of the city all lit up before the storm hit the next day. The full moon had just past a few days before so when it decided to peek out from the clouds it was magic!
We took the tram back down the mountain and for those who haven't been, the tram is on a diagonal slope (about 45 degree angle) and goes pretty fast! Luke and I got on last so we were smack-bang at the front of the carriage looking down the hill as if it were roller coaster! This was only the beginning of our adventure.
photos: Luke Hooper