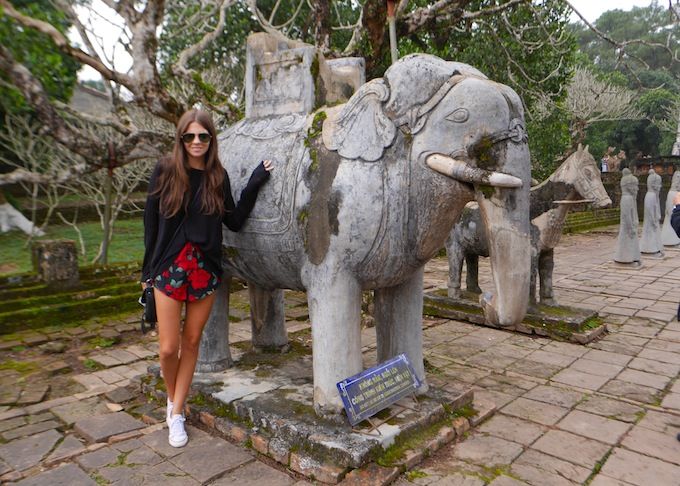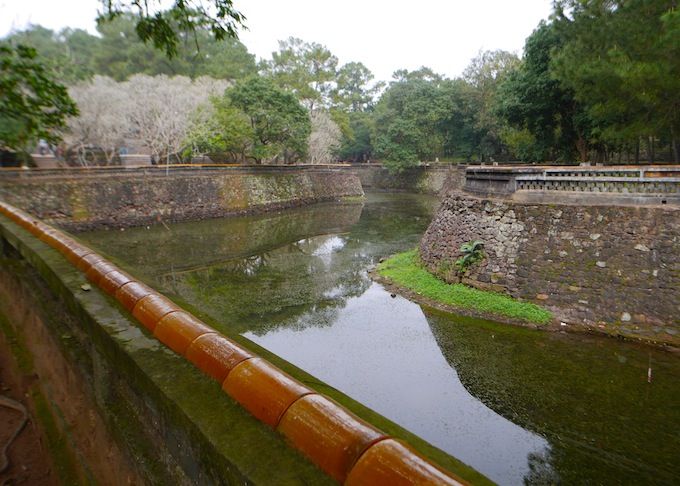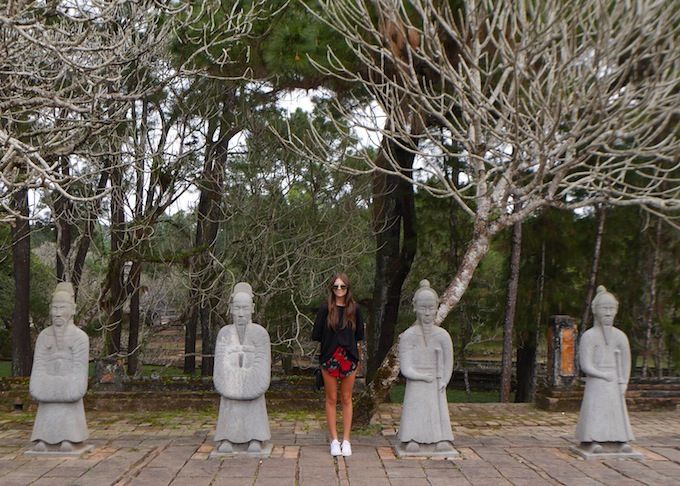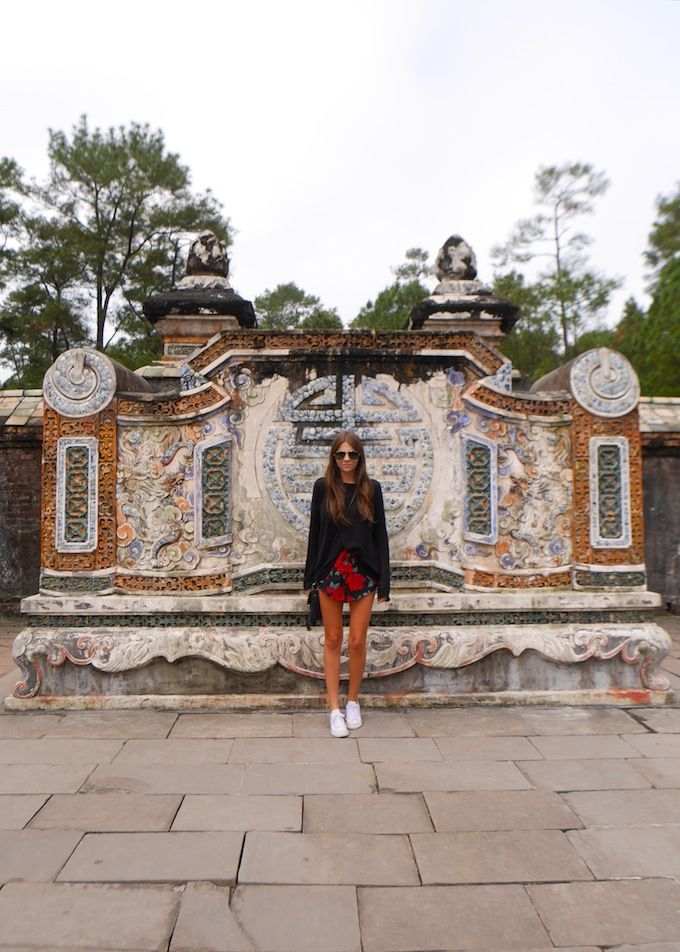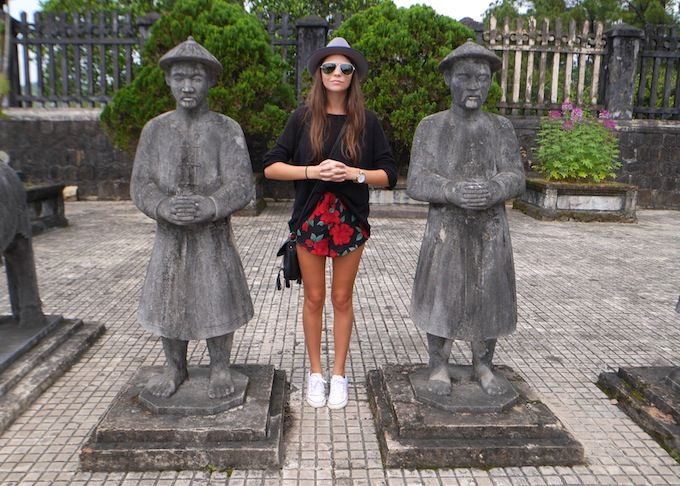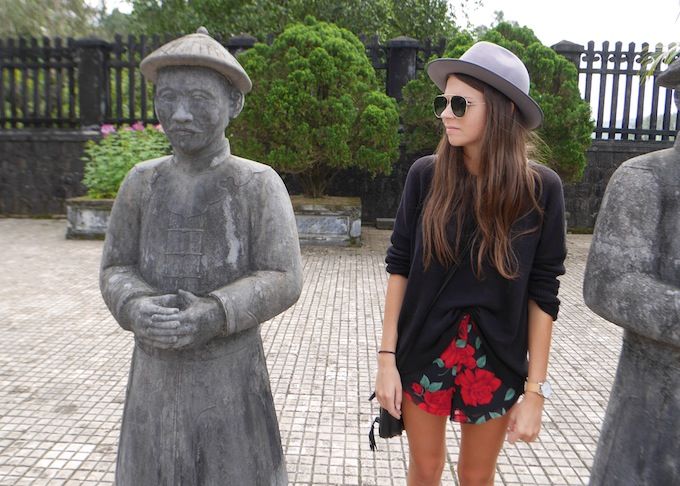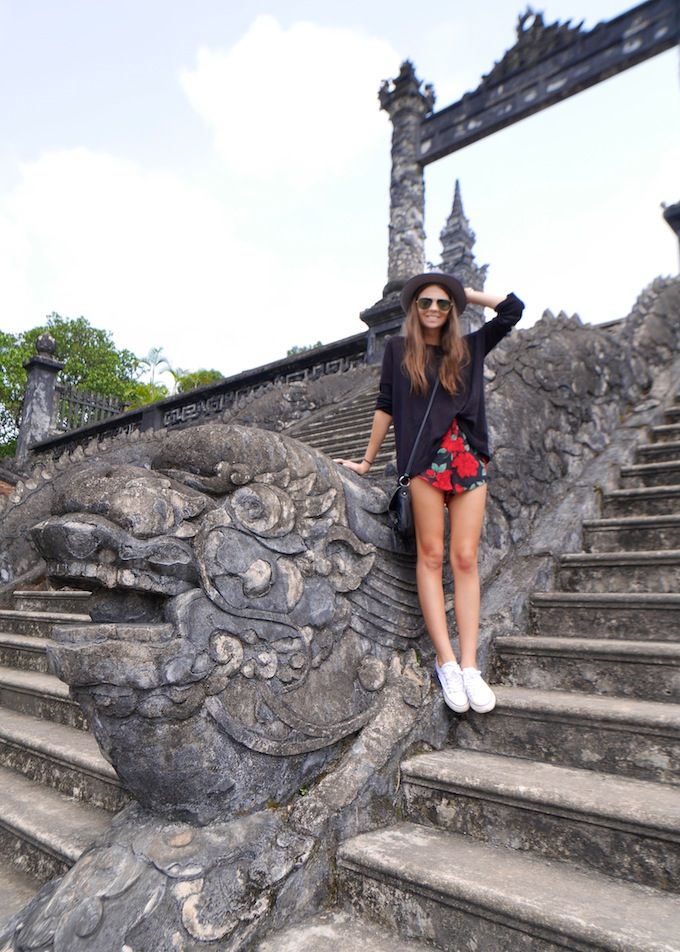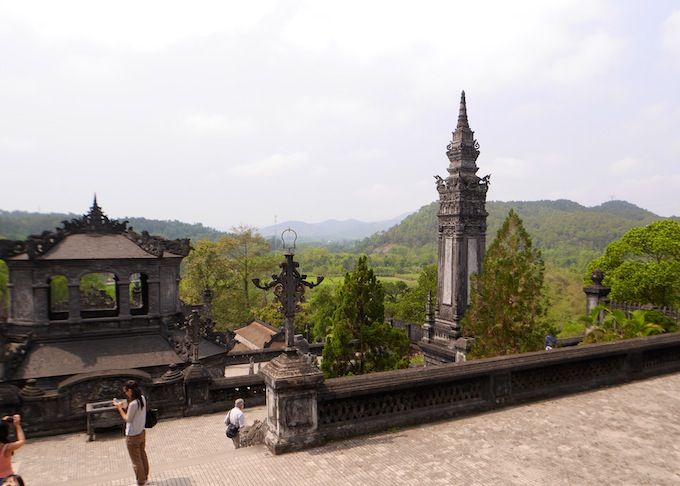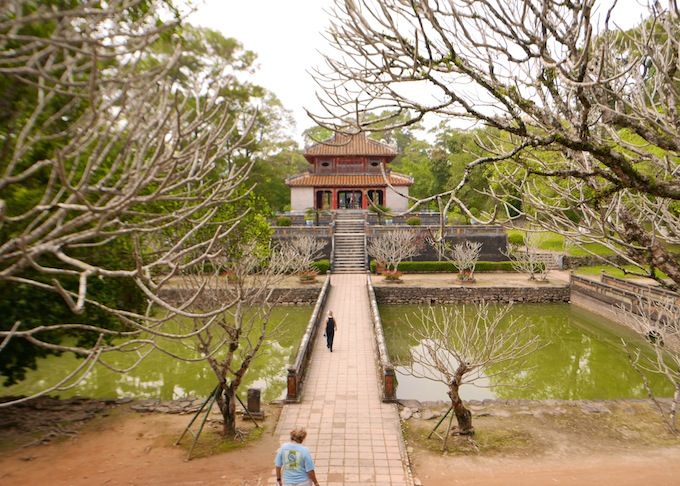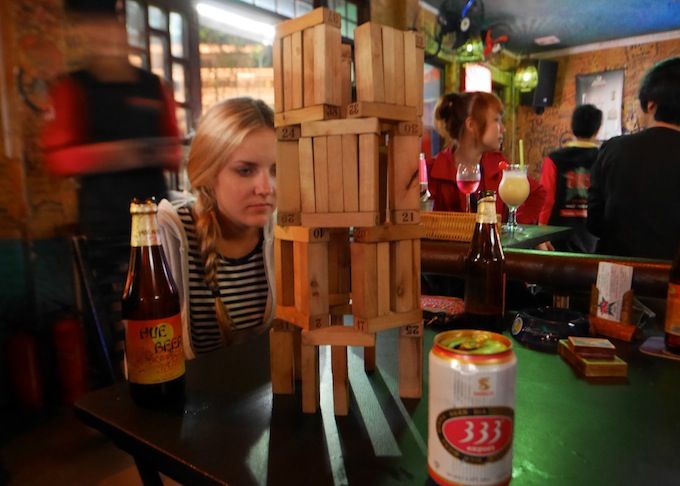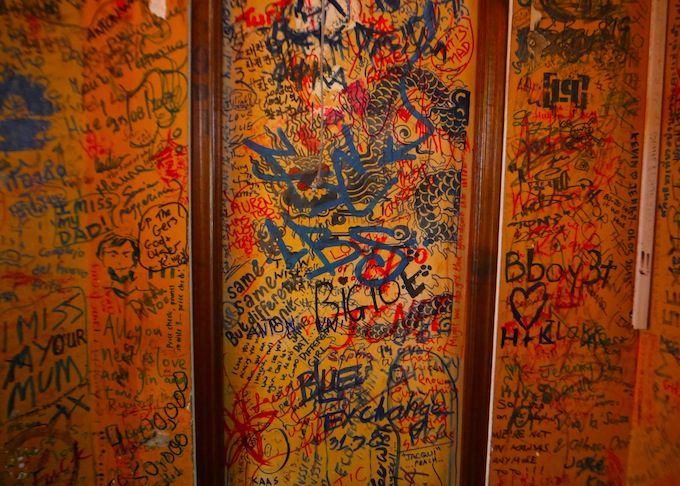 wearing: playsuit by Missguided, jumper from Sportsgirl & hat bought in Vietnam.
We stayed in Hue for a night so we could tour around the royal tombs & pagodas in the area.
First up was Tu Duc tomb. This one had a lovely garden and little river which made it such a peaceful place to be. Next was Khai dinh tomb - probably my favourite one - which had some great stone statues and an amazing gold display inside the building. Last was Minh Mang which also had a lovely garden and a nice spot by the lake to have a cup of viet drip-coffee. After dinner we played a game of (extreme) Jenga at a pub near our hotel which was covered in graffiti.
Next: Ha Long Bay!