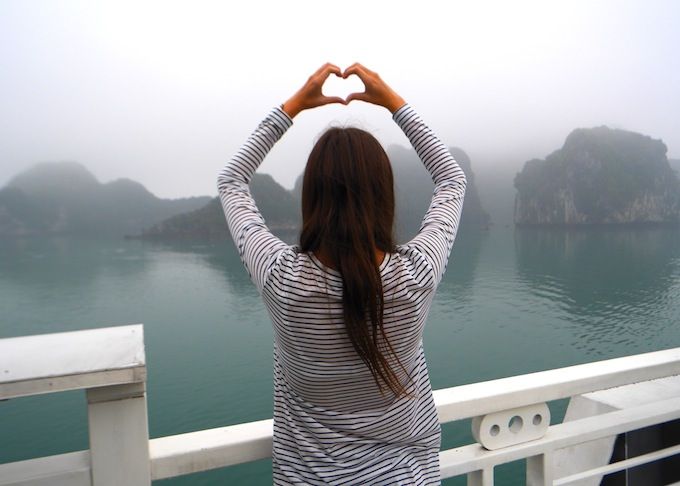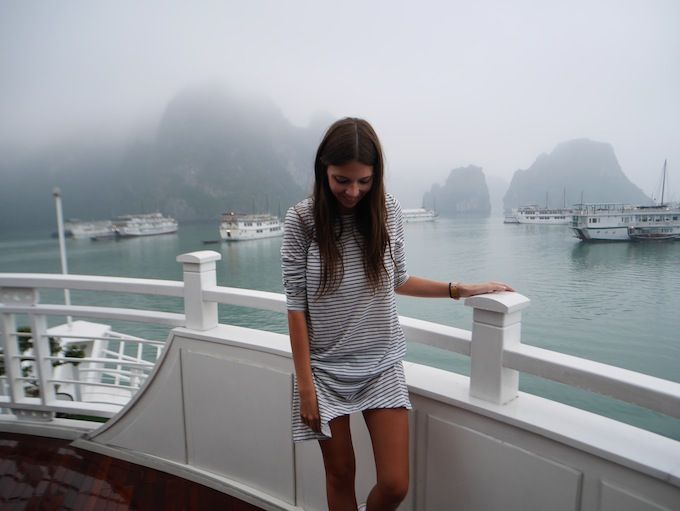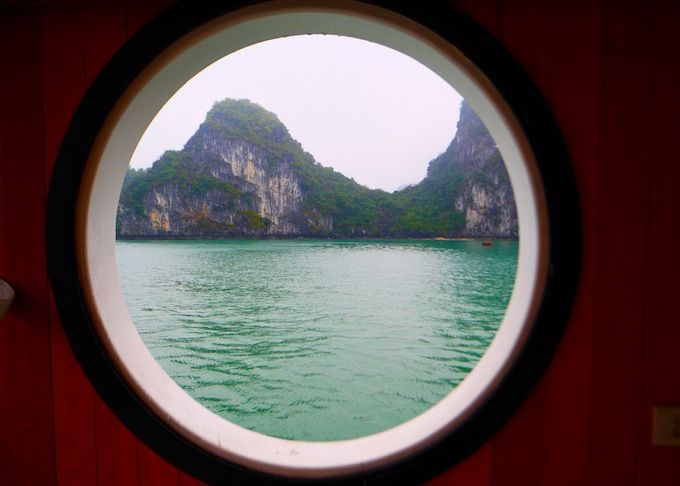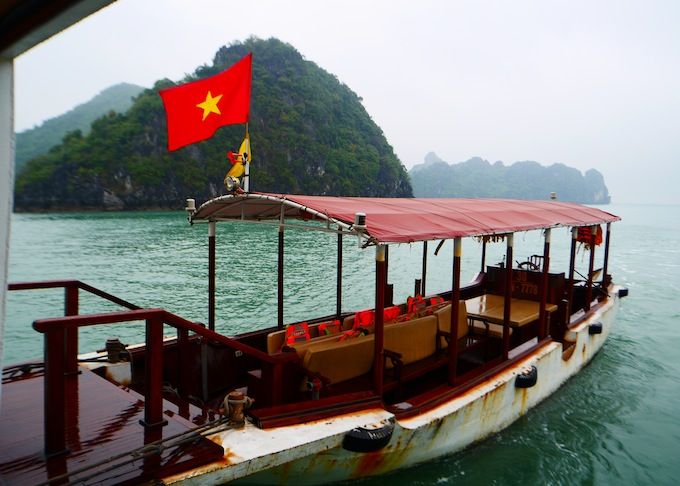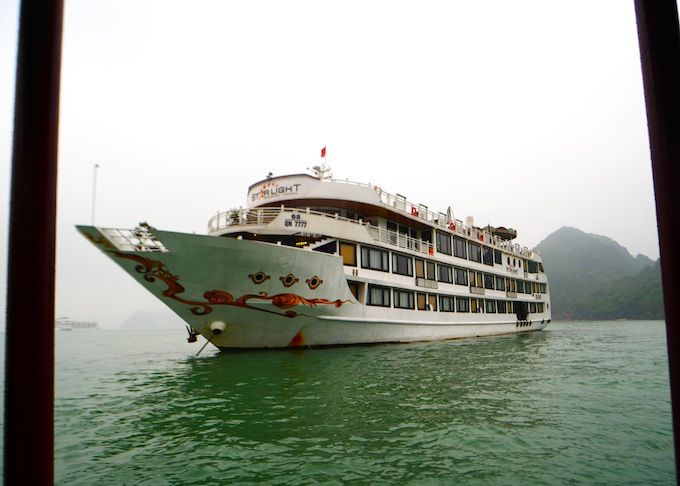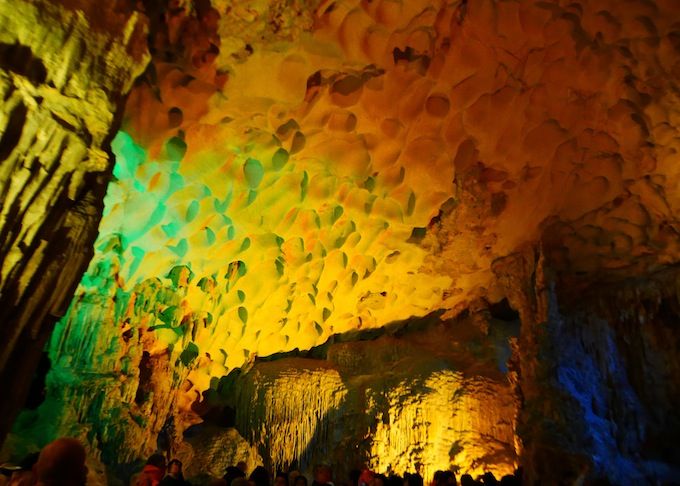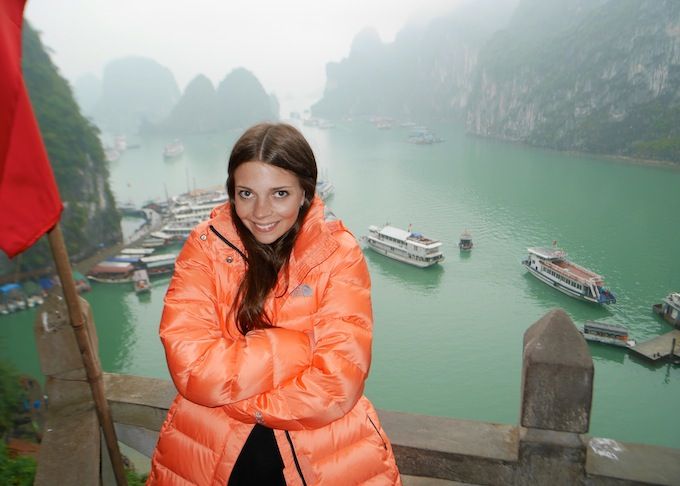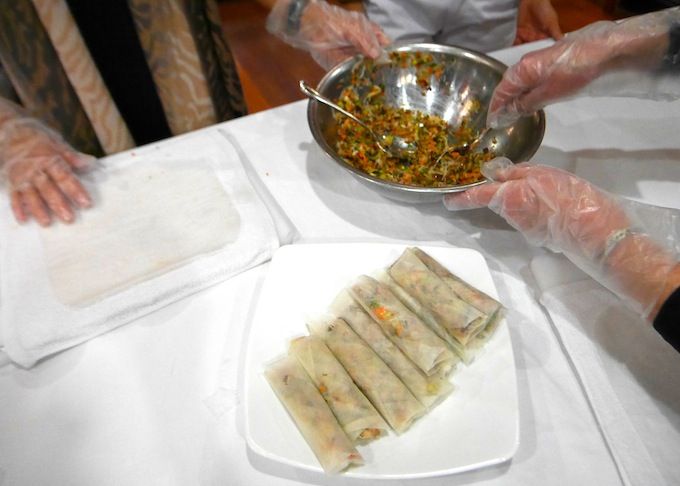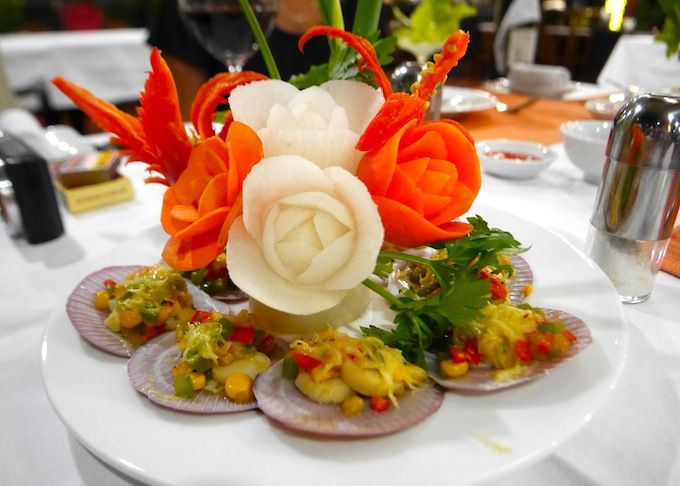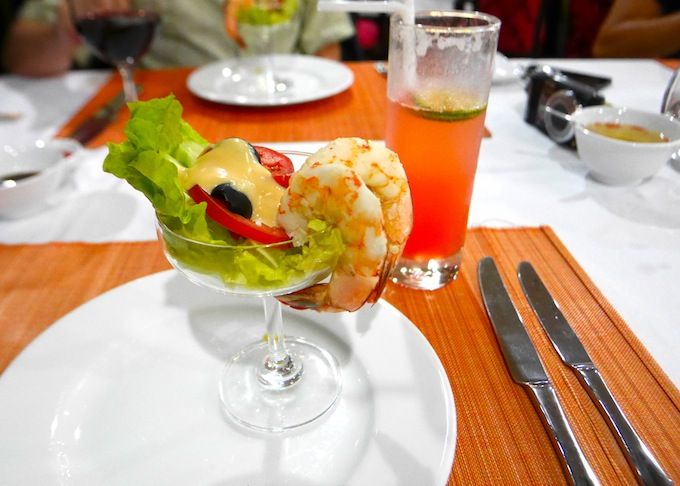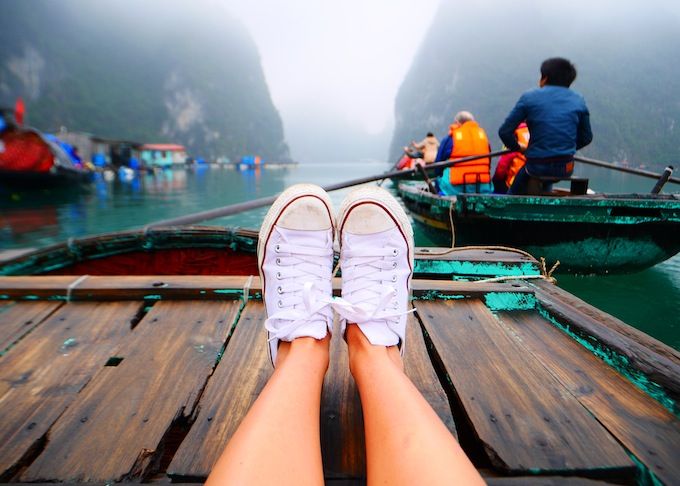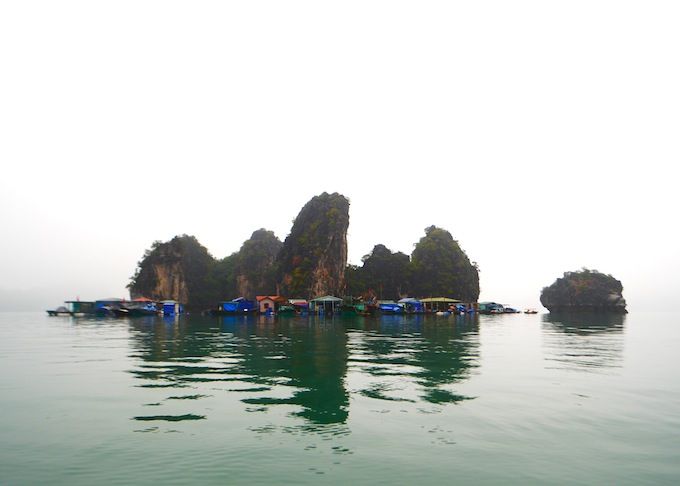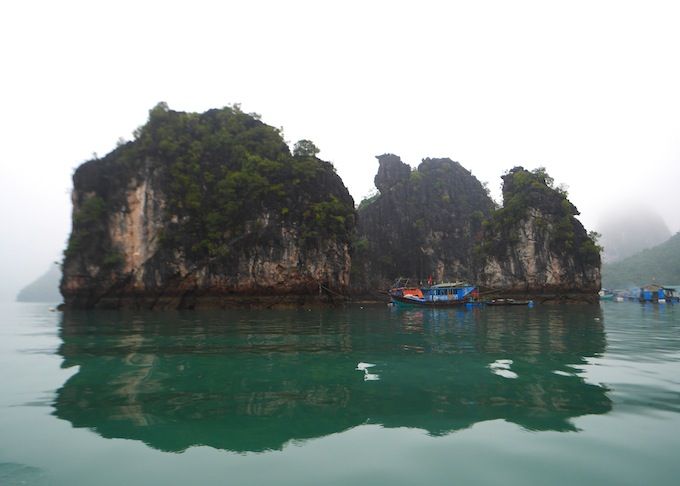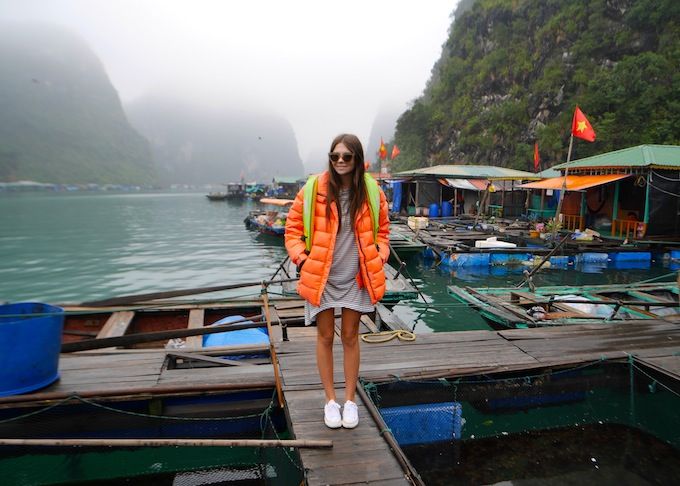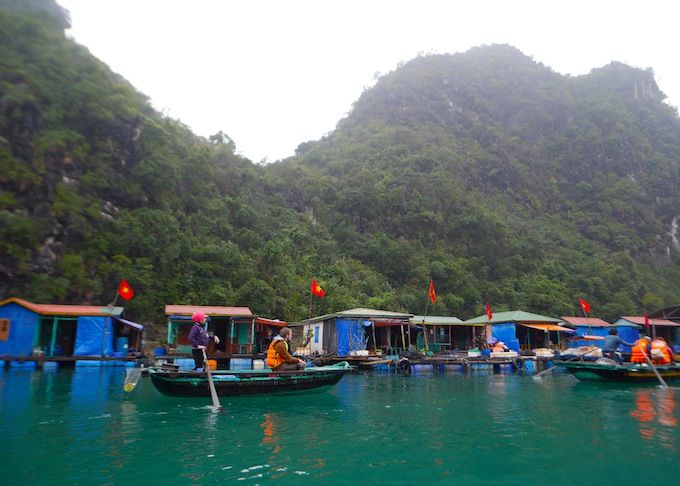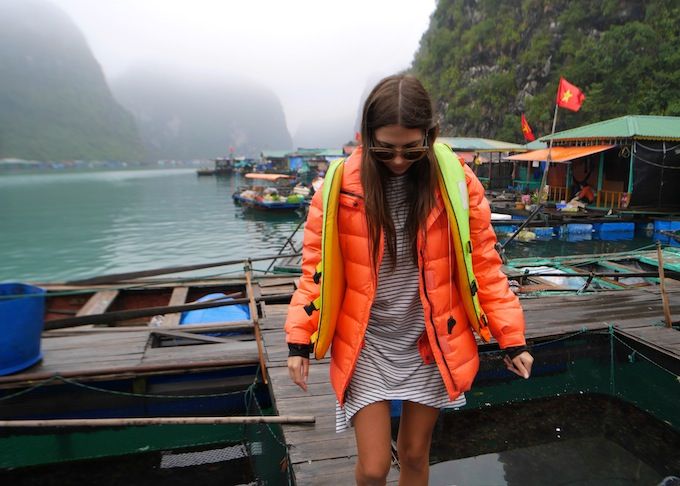 wearing: dress - Finders Keepers, Sunglasses - Quay Australia, jacket - North Face.
Ha Long bay was probably one of the highlights of the trip! Even though it was rainy and misty weather - meaning we couldn't see much - it was such a unique experience! Plus, we were upgraded to a huge, amazing boat called Starlight. We were treated to 7 course meals for lunches and dinner, a cooking class, ta'i chi, squid fishing & kayaking (which was wet but wicked). We also took little trips to see the caves in the mountain & through a little floating fishing village. It may sounds like I'm repeating myself, but Halong bay is another MUST SEE in Vietnam!
Next post: A Hanoi outfit & new giveaway!