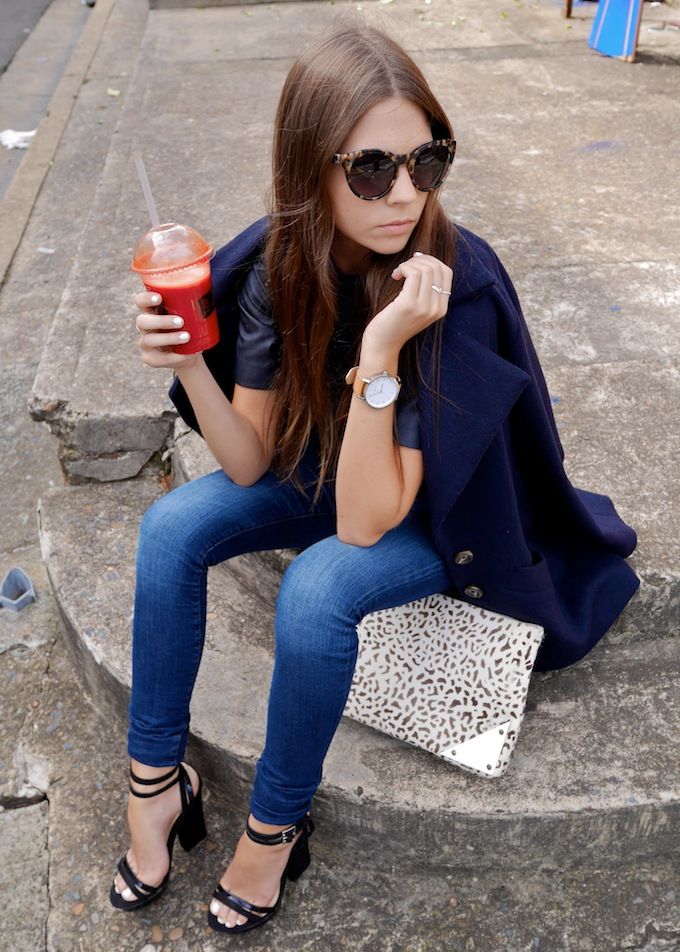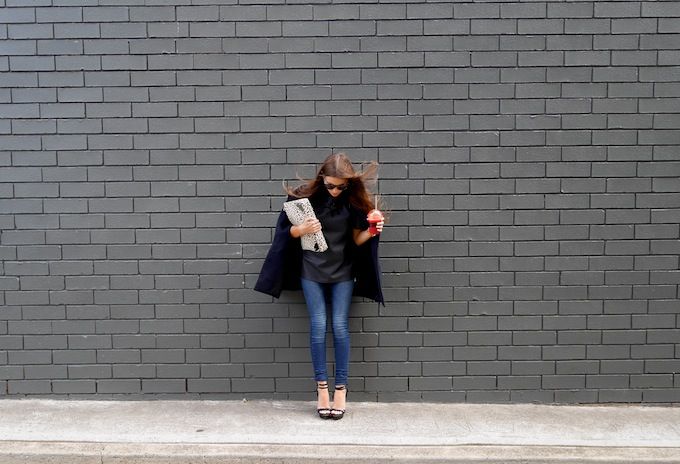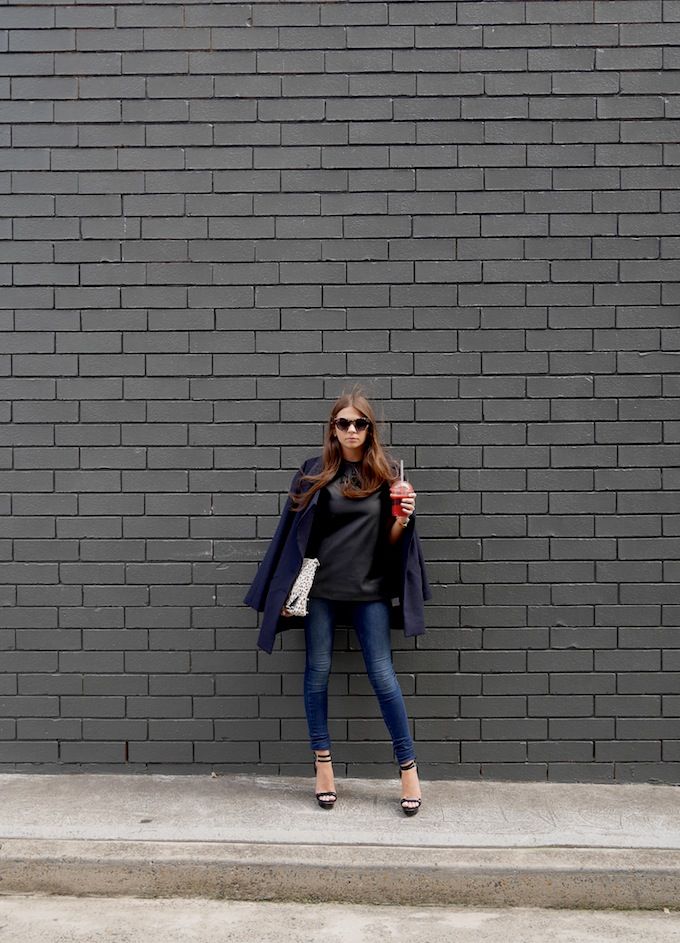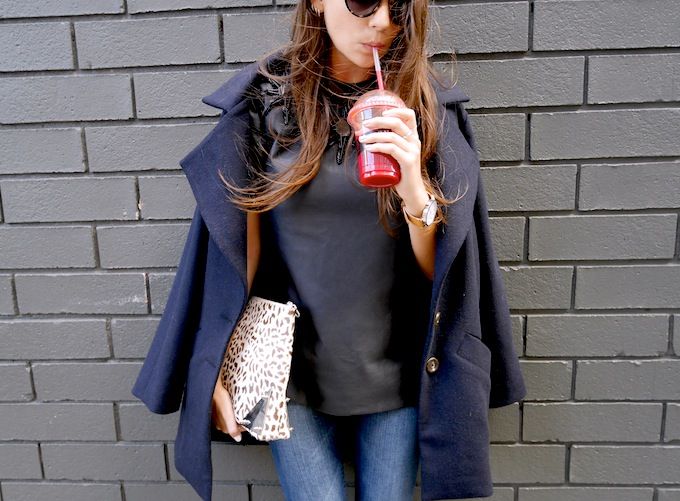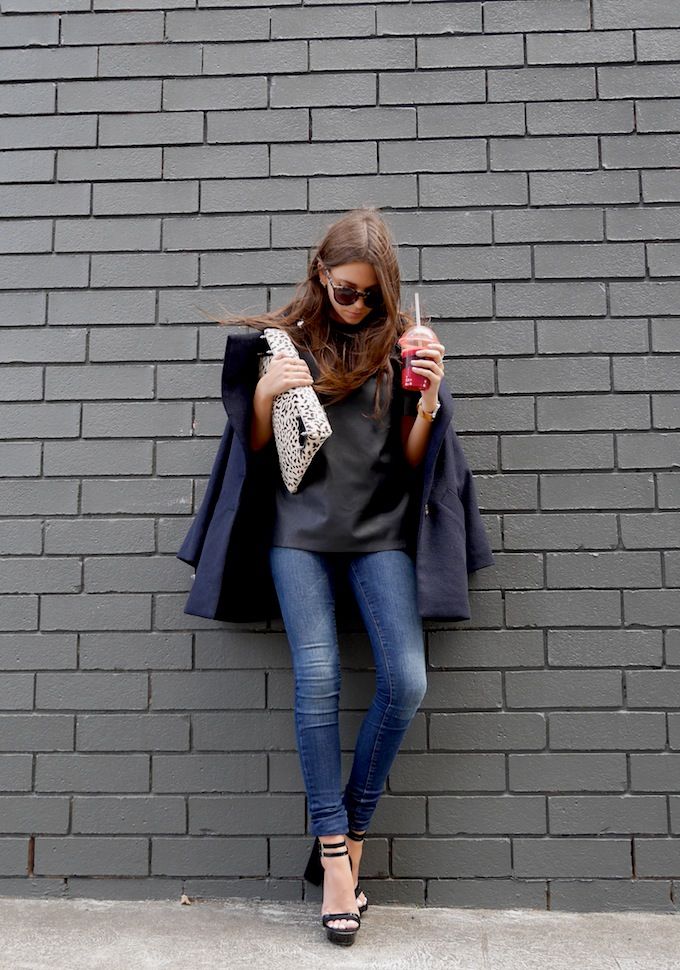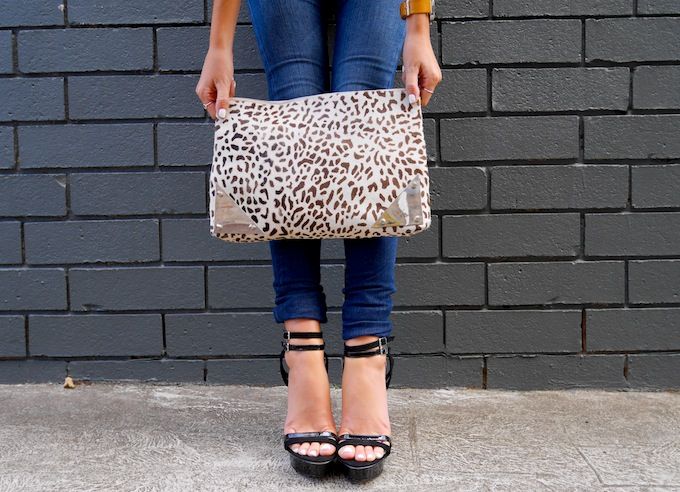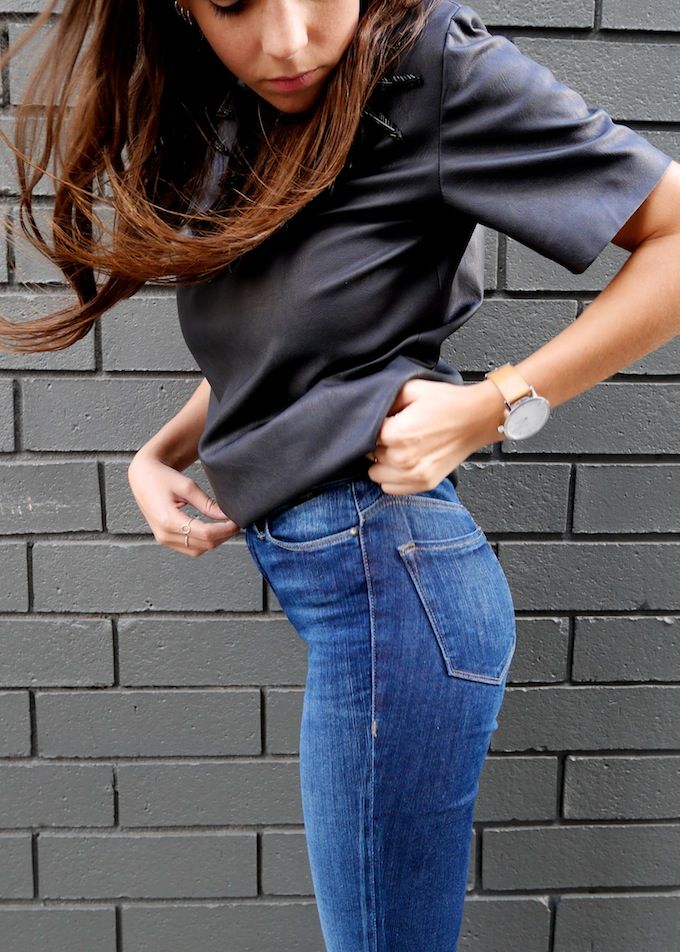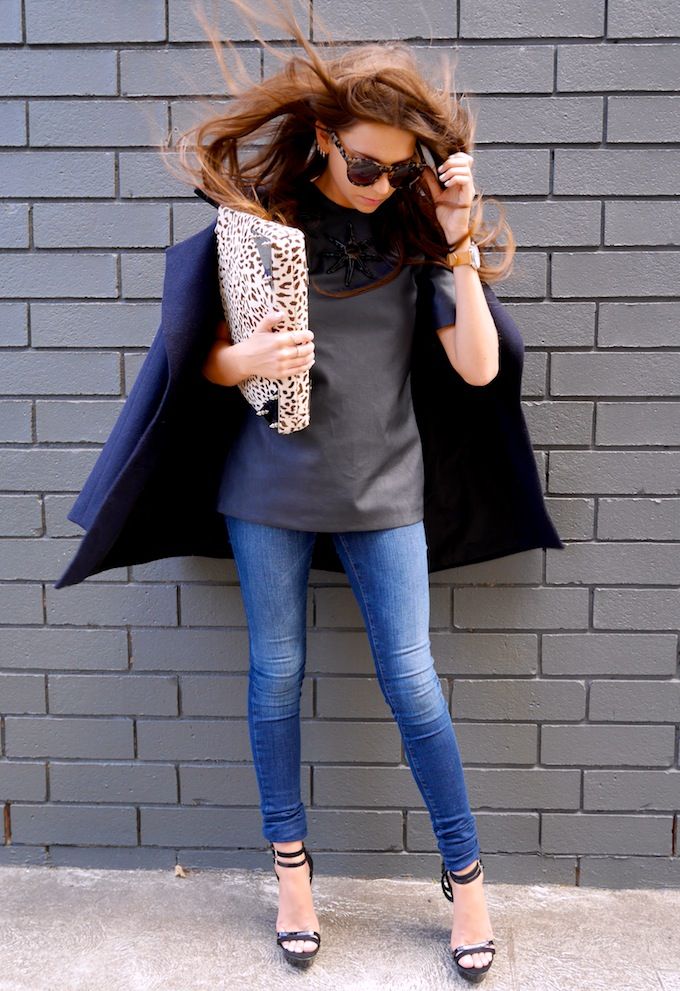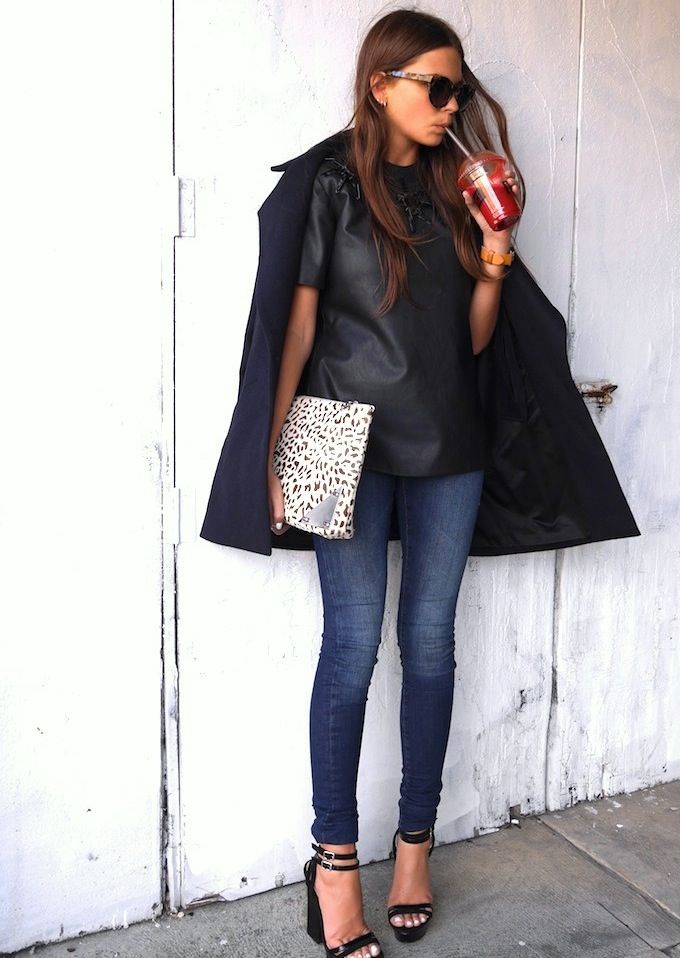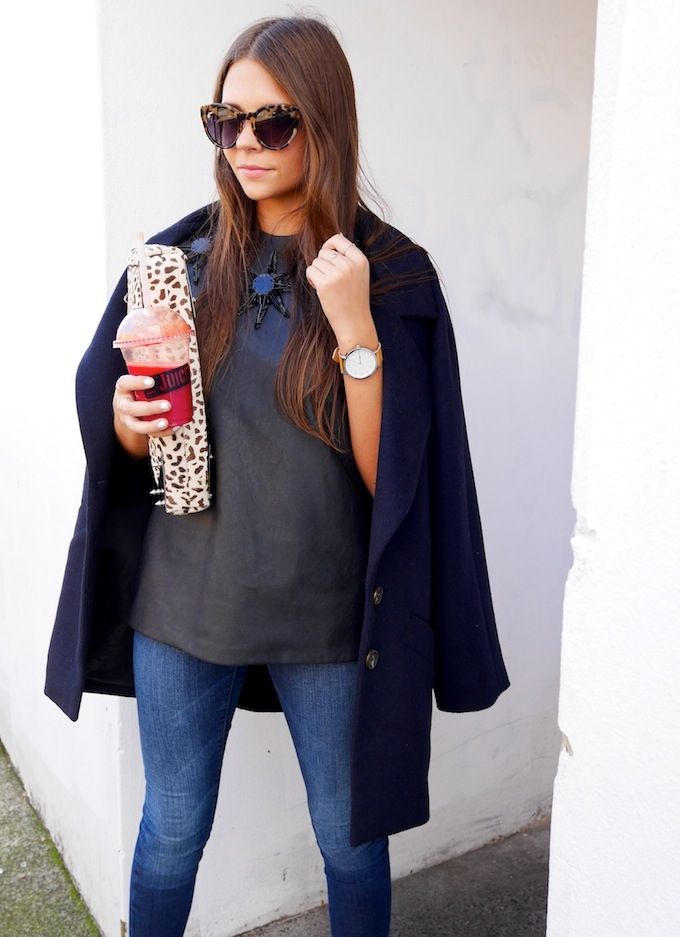 wearing: Jeans (Alissa High Waisted in Dark Gold Reform) by Mavi Jeans
, Patrick Owen Top via Gnossem, Coat - Staple the label, clutch - Mr Hide & Co, shoes - RMK and watch - The Horse.
A special pre-fashion-week outfit post coming to your sunday night! Mavi (which, for your information, means 'blue' in turkish) have made a pair of jeans that fit me so well it's crazy. These Alissa jeans are part of the Mavi Reform collection with ultra slimming effect - no wonder they fit so well. I love how the fit is even super skinny around my ankles - not always the case when it comes to jeans! It seems winter is finally creeping into Sydney so new jeans were a must and I can already tell these are going to my my future 'old trusties'.
And yes, I was really enjoying my vege juice ... thank you!