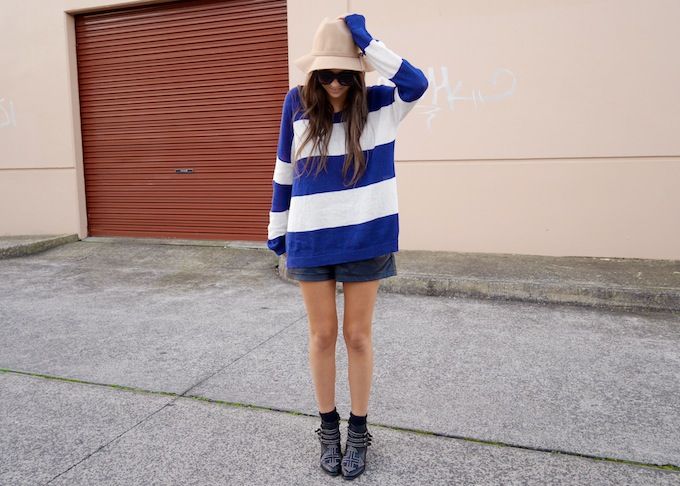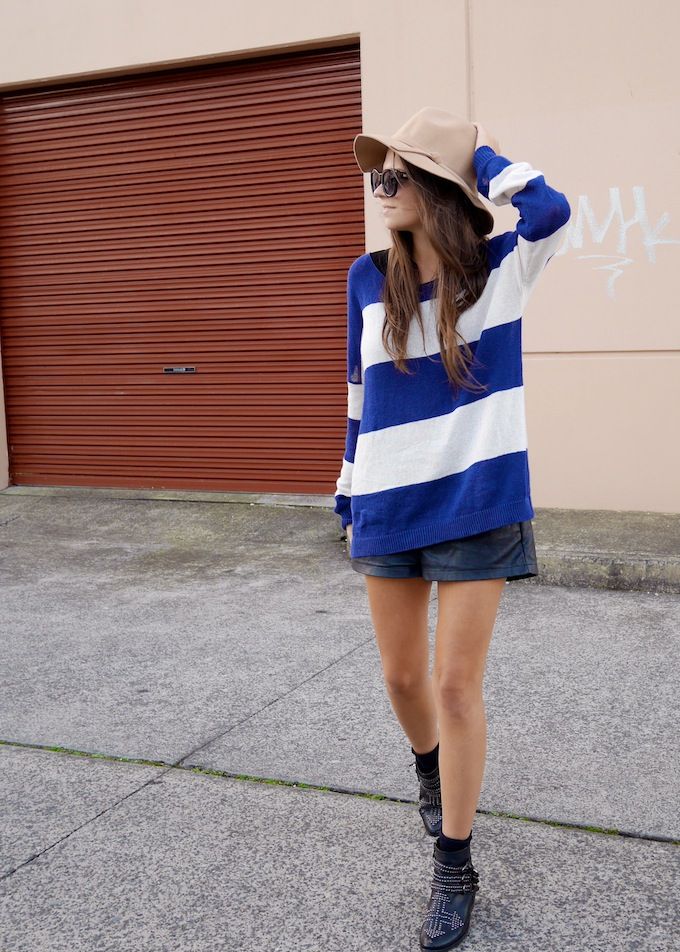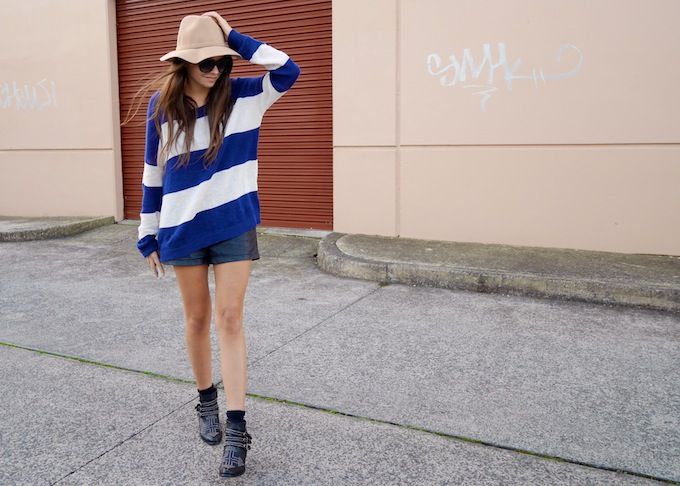 wearing: hat - The Accessory Store, knit - Sportsgirl, shorts (old) - Market HQ, Boots (old) - Soles.
Things I like about Autumn:
Golden leaves, leather skirts/shorts, crisp mornings, soup, orange leaves, candles, sleeping in, watching movies, road trips, red leaves camping, floppy hats, hot chocolate ... and the fact you can wear shorts and long sleeves together. I am still holding on to bare legs! Today was pretty damn chilly though so maybe our days are numbered. Except for possible trips overseas ... lots of planning to do this week and I'm excited!