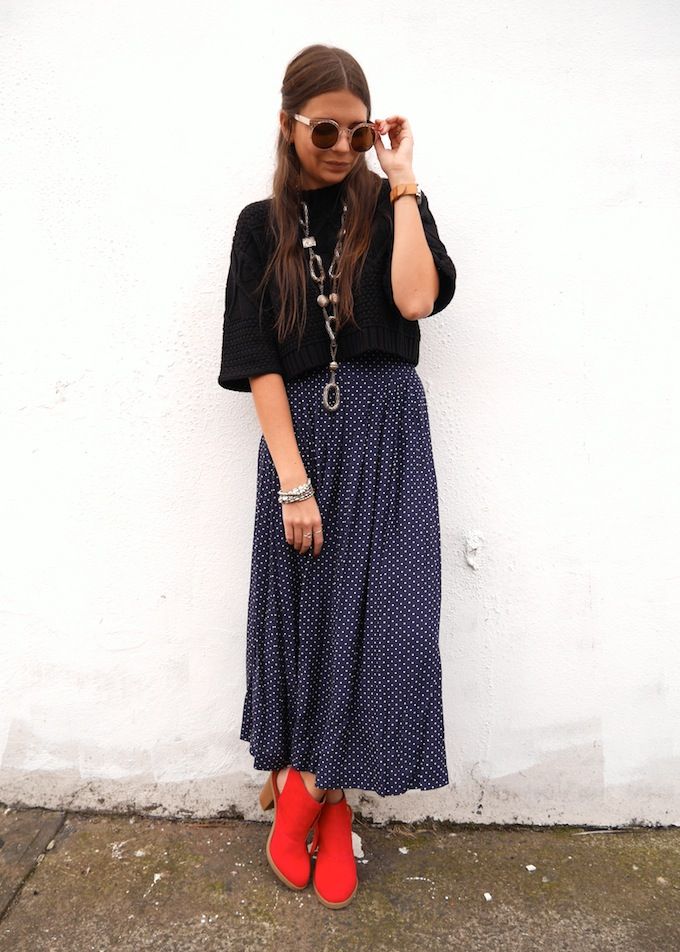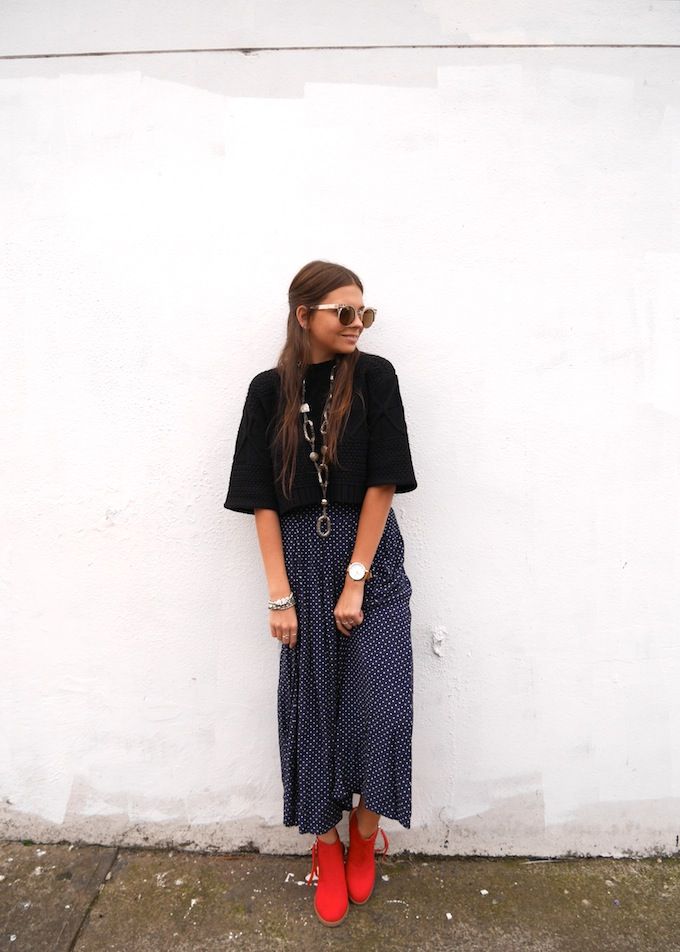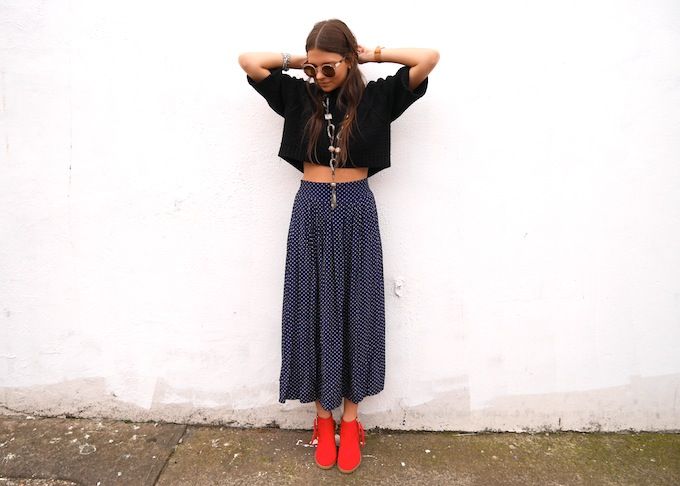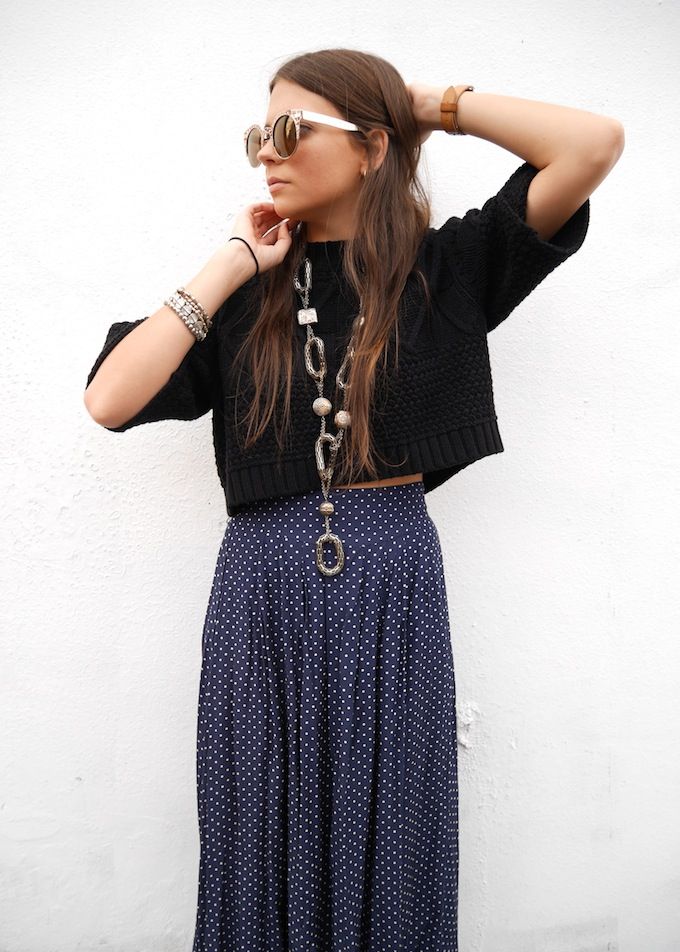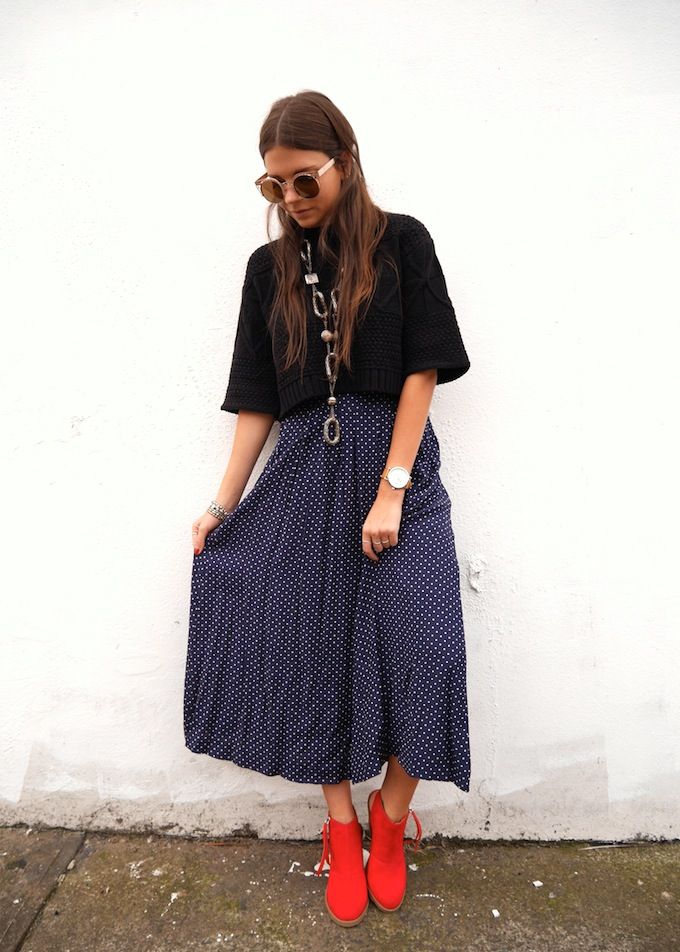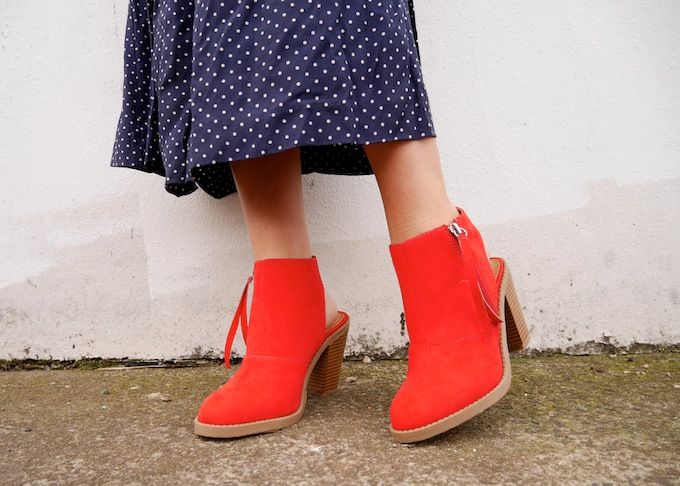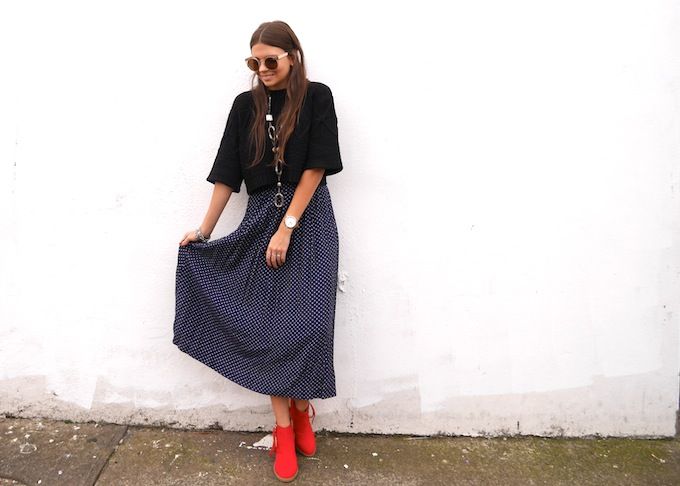 wearing: Knit crop - Target, Skirt - Vintage, shoes - Target, necklace - vintage, watch - The Horse, shades - Quay Eyewear,
photos taken on a Panasonic Lumix GM-1.
I LOVE that even though it's almost winter, we are still prancing around in crop tops here in Sydney (well, I am anyway)! Let's hope these lovely non-chilly autumn days hang around for winter *touch wood*. This crop was actually a killer find as it's perfect for transeasonal dressing - the sleeves are the perfect length - almost like a designer boxy top style. On a side note, I feel like I'm having a major fat-face moment in these photos! I can usually tell if I've been eating too much just by looking at my cheeks/chin. However, I've been enjoying food too much lately, so let's just hope it's the illusion of the hairstyle (...denial)! Anyone who knows some great face workouts, please let me know. Happy Sunday!
P. S. I'm looking for local Sydney photographers to team up with! Peeps based in South Sydney / Sutherland Shire send me your past work/websites to emmlucey @ hotmail.com
P. P. S. Yes, I was kidding about the face workouts.