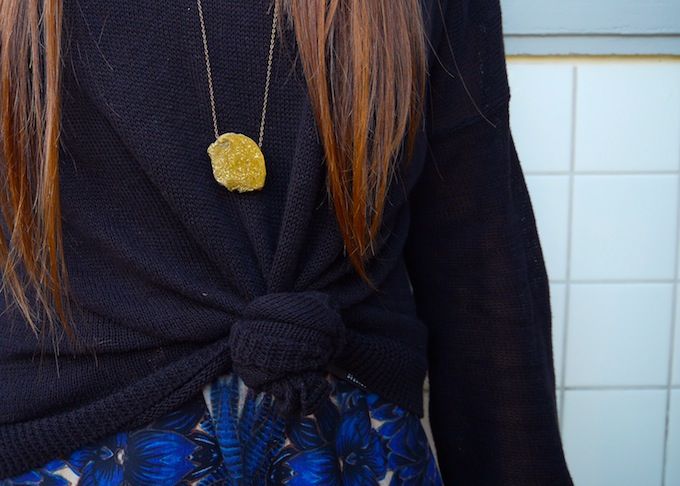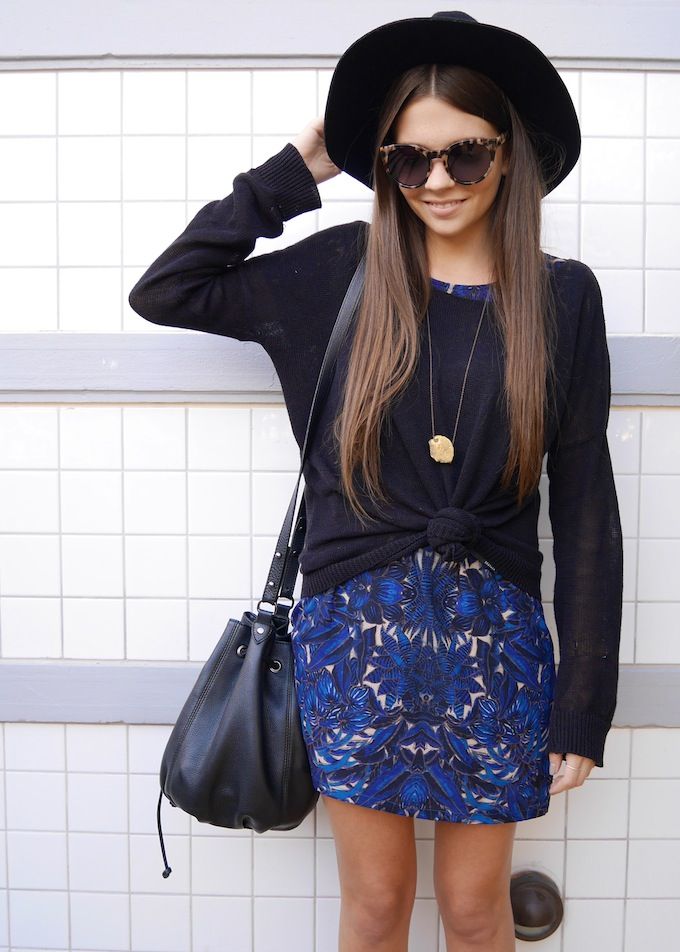 wearing: Dress - Pink Stitch via Market HQ, Gold Necklace - Dixi,

hat - General Pants

, Sweater - Sportsgirl, shoes - Zu, shades - Oscar Wylee,

bag - Status Anxiety

.
Ok, so maybe I'm addicted to hats. I can honestly say that I have acquired too many hats that they don't even fit in their 'place' in my wardrobe. The stack of hats on a shelf has been piled up so high, I can't fit anymore and have taken to sliding them in tight spots to stay flat. For example, on top of a row of books or on top of my scarf box.... but don't even get me started on my scarf box. After a lovely day out near the ocean I am actually cuddled up with my puppy and drinking tea after tea to try and forget that I likely have a nice case of the flu coming on. I can't wait till Luke gets home so I can thank him for passing his sickness onto me! I'm hoping his apology will involve cooking me dinner - a girl can dream, right?