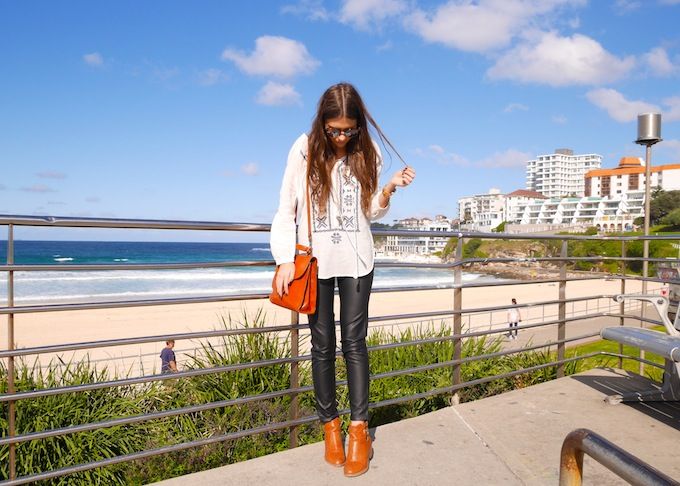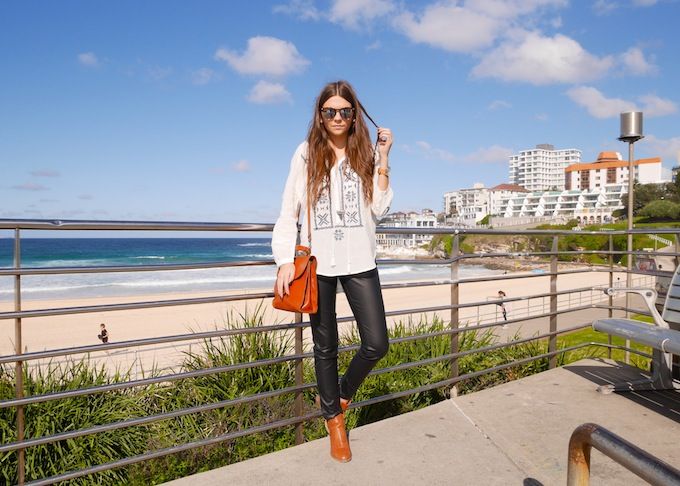 wearing: Blouse & pants via Next, bag - vintage, shades - ROC eyewear, boots - Betts.
This week I had the pleasure of attending a lovely dinner at Vicinity Dining in Alexandria thanks to Next! It was an intimate dinner with three courses - I had a ricotta tart (pictured below - delish!), a sweet corn and faro risotto plus coconut ice-cream for dessert. We were also invited to participate in a little style challenge and this is the outfit I came up with. A little bit bohemian and a little bit edgy. For those not familiar with Next, it's a HUGE online retailer from London who are now selling to Australia via
au.nextdirect.com
. We also had a little preview of upcoming styles and I'd definitely suggest to keep an eye out for those - there were so many stunning jackets that I wanted to take home with me!
emma