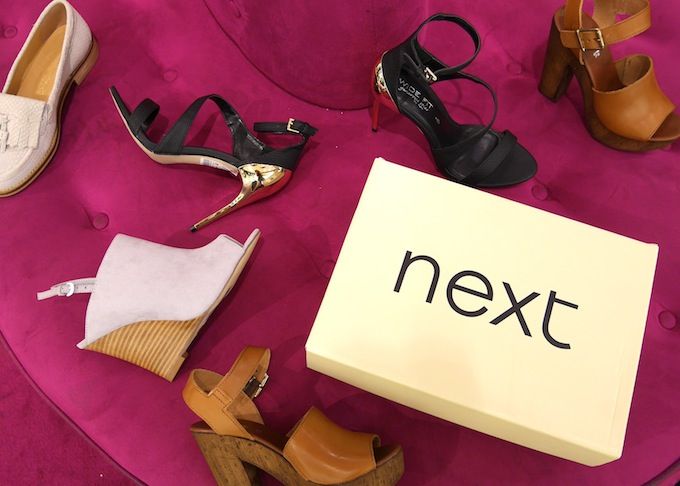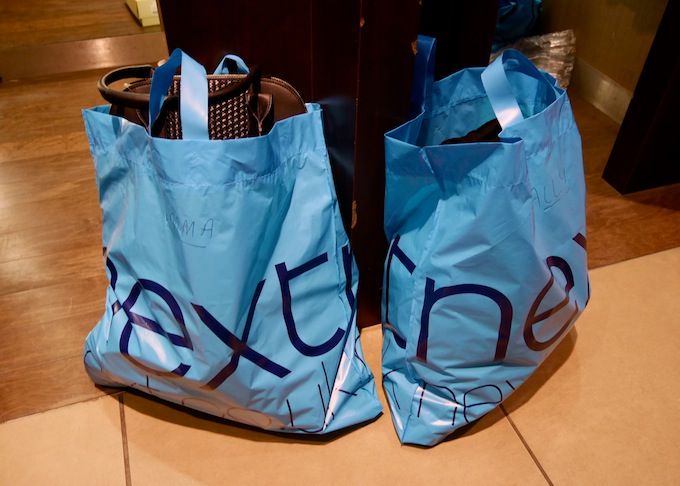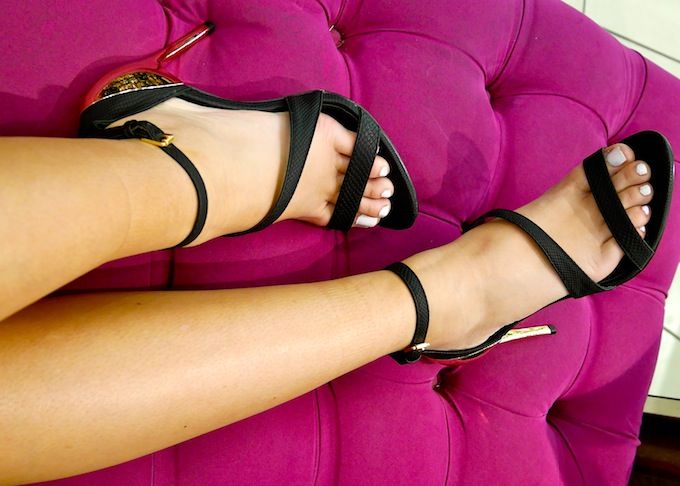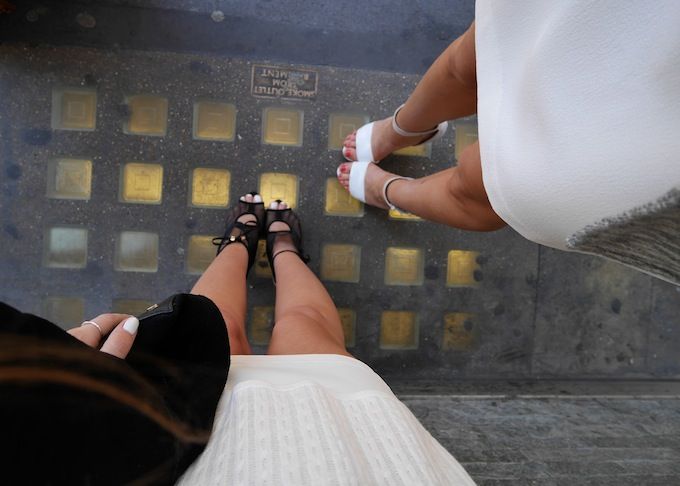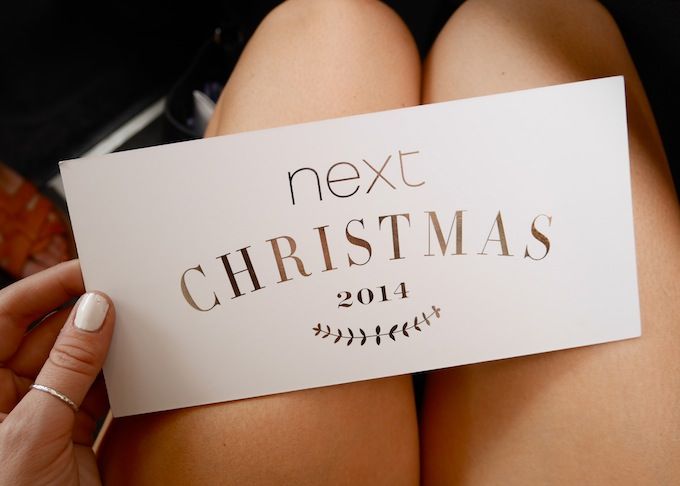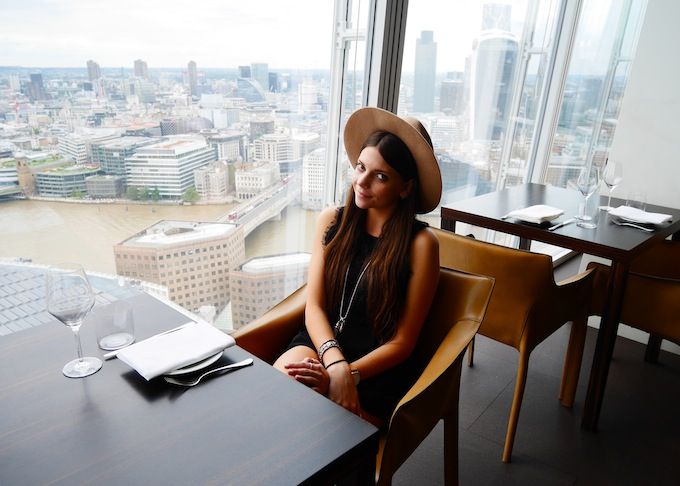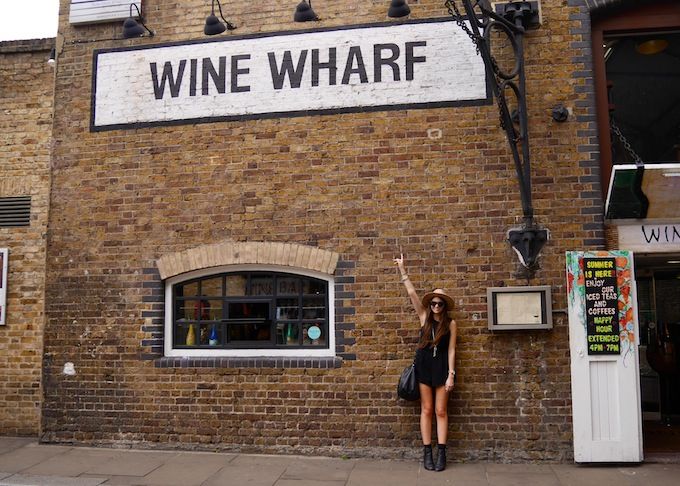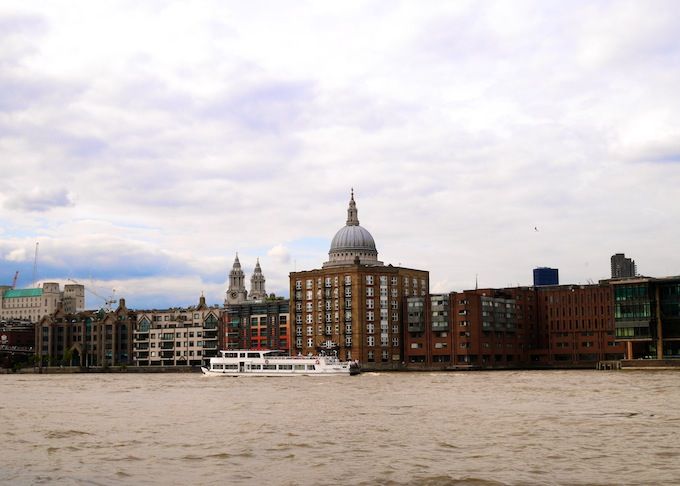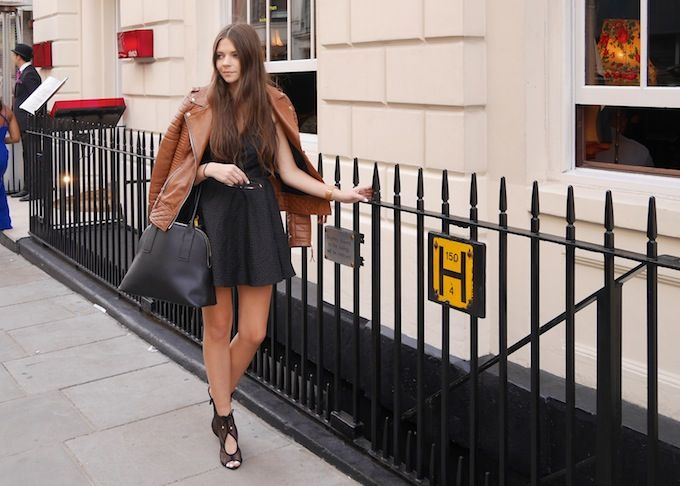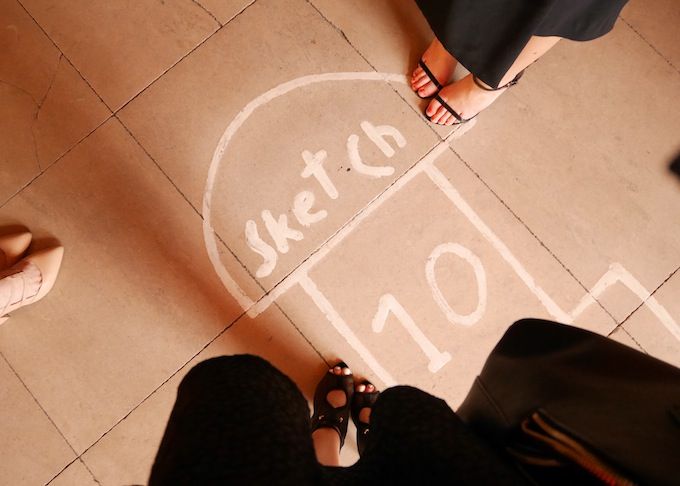 Outfit 1: See last post here.
Outfit 2: Dress - Keepsake, jacket - Boda Skins, shoes - Next, bag - Next.
Day 3 might have been my favourite day in London - the Next team showed us such a great time! First up it was breakfast at famous The Wolseley. I'm not usually a sweet tooth but I couldn't pass up these pancakes - I did not regret these one bit! Then it was off to the Bond St Next store for a style challenge - you've already seen my first outfit but my second is coming soon (see a sneak peek in my Day 3 video diary). Next it was off to The Shard where we were treated with a stunning lunch at Oblix - I order tuna tartare which I wish I had right now (my mouth is watering just thinking about it). The food was incredible but the view was breathtaking. After we spent the afternoon wandering around south London we headed back to the hotel to get ready for dinner at Sketch. I didn't think anything could top the day we had but Sketch was unreal. It was like we were in the middle of a Wes Anderson film and it just blew my mind the whole time. Great food, great eye candy (decor, staff and customers - it was definitely 'the place to be' in London) and great company! Also those toilets - boy, what a spin (check out my video above to see what I'm on about)!