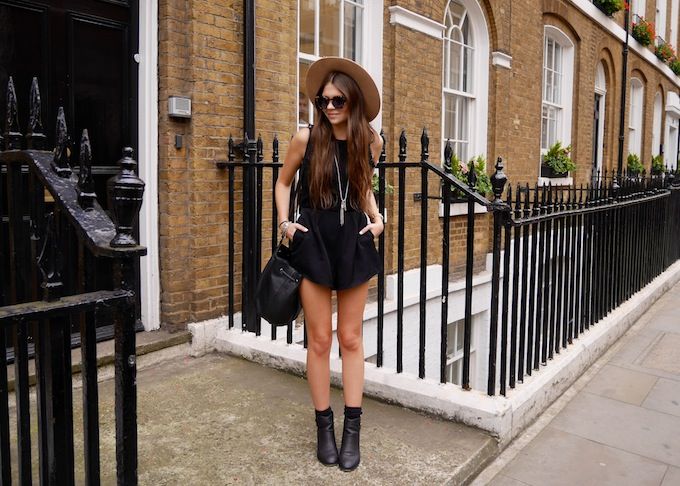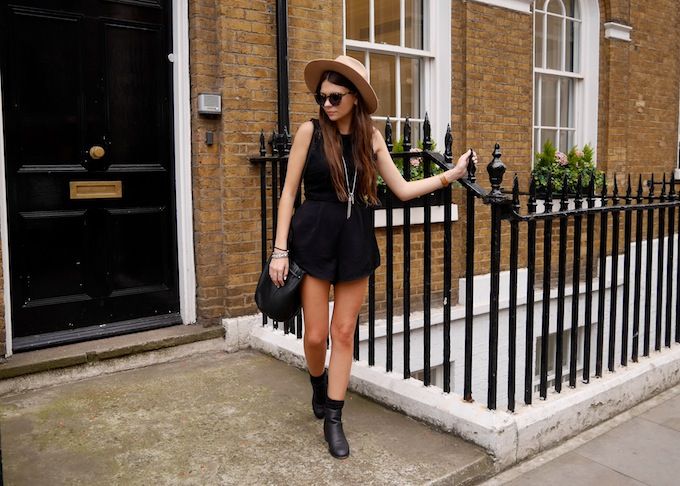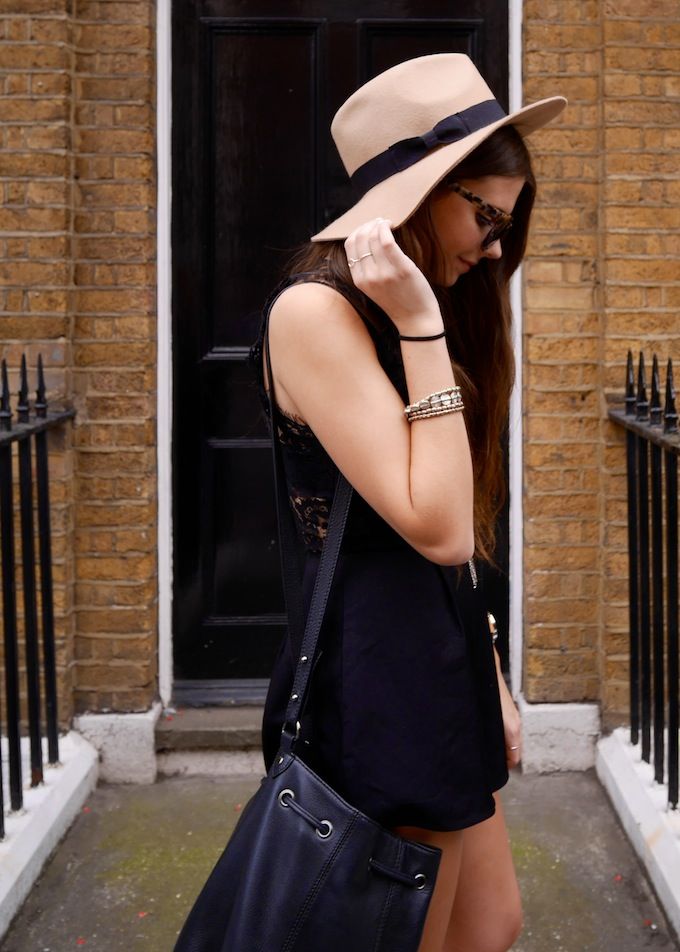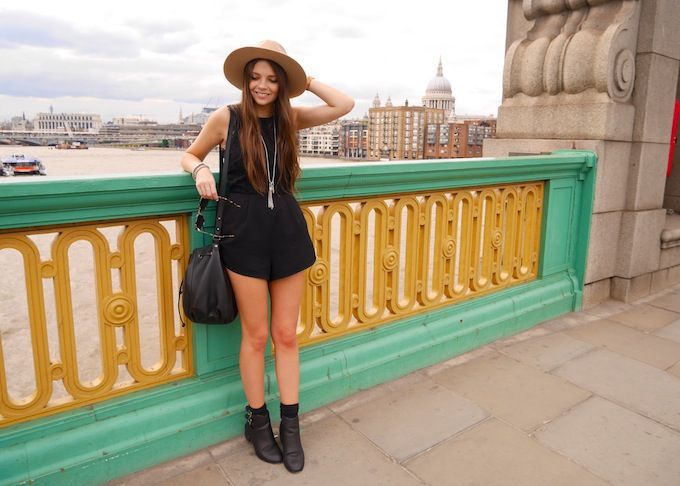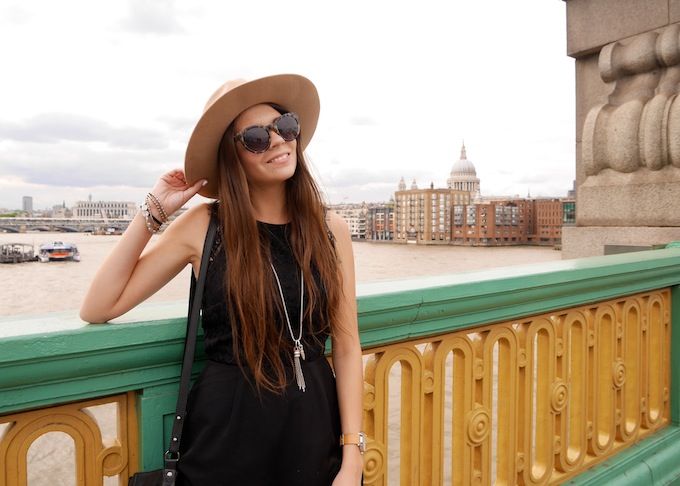 wearing: playsuit - Keepsake, hat - Lack of Color, shades - Oscar Wylee, boots - Betts, bag - Status Anxiety.
Third day in London and I was right into the swing of things - jet lag was long gone. We had a bit of time to wander around by ourselves for an afternoon and that was probably one of the best parts of the holiday as I love walking around a new city not knowing where I'm going and not knowing what I'll find around any corner. It was bizarre walking through the streets and seeing the things I've only ever seen on TV or in movies (those apartments with the black doors and flowers in window boxes! Obsessed). More on Day 3 soon! I've just returned from Splendour and currently working on my Day 3 video diary. You can see Day 1 & 2 on
my Youtube channel 'spindizzyfall'
.