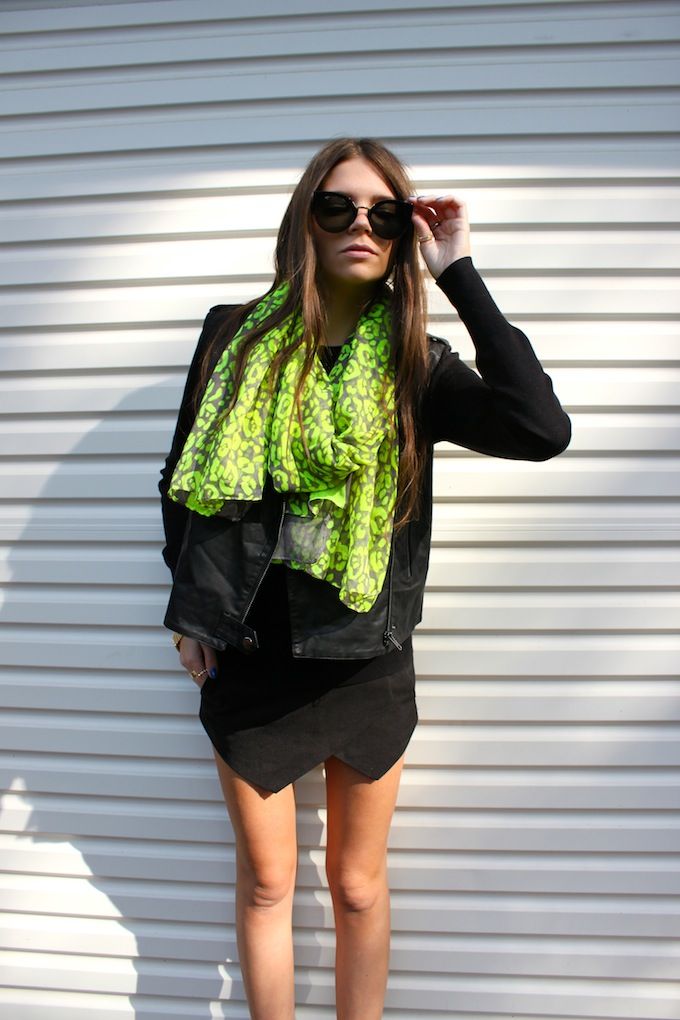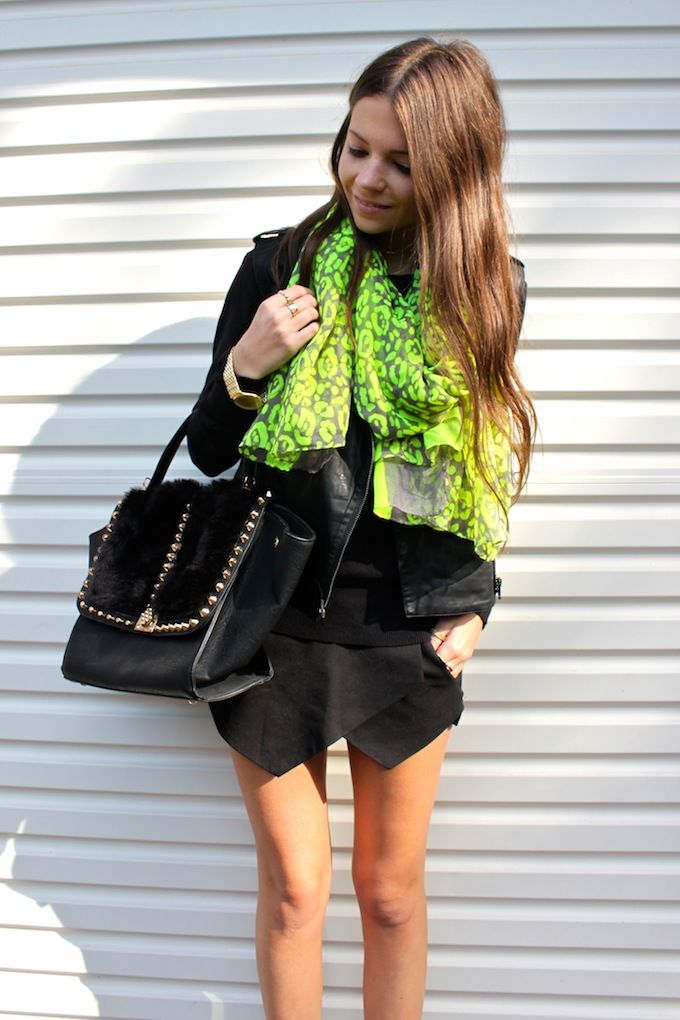 wearing: vest -
Junk
, skort -
She Inside
, Sweater -
Junk
, Scarf -
Beginning Boutique
, Shades - Retro Super Future, boots - RMK & bag - Boohoo.
So neon yellow has made a recent comeback in my wardrobe. I guess it's the whole 'Winter' thing looming over us that has made me want to brighten up my black outfits. But a bit of neon leopard print never hurt anyone really.
I have to say that this skort is one of the most flattering pieces of clothing I have ever worn. This is not a drill, I am serious. I've never been at all trusting of skorts in the past but this one gets my tick of approval! Have you seen my kitty?