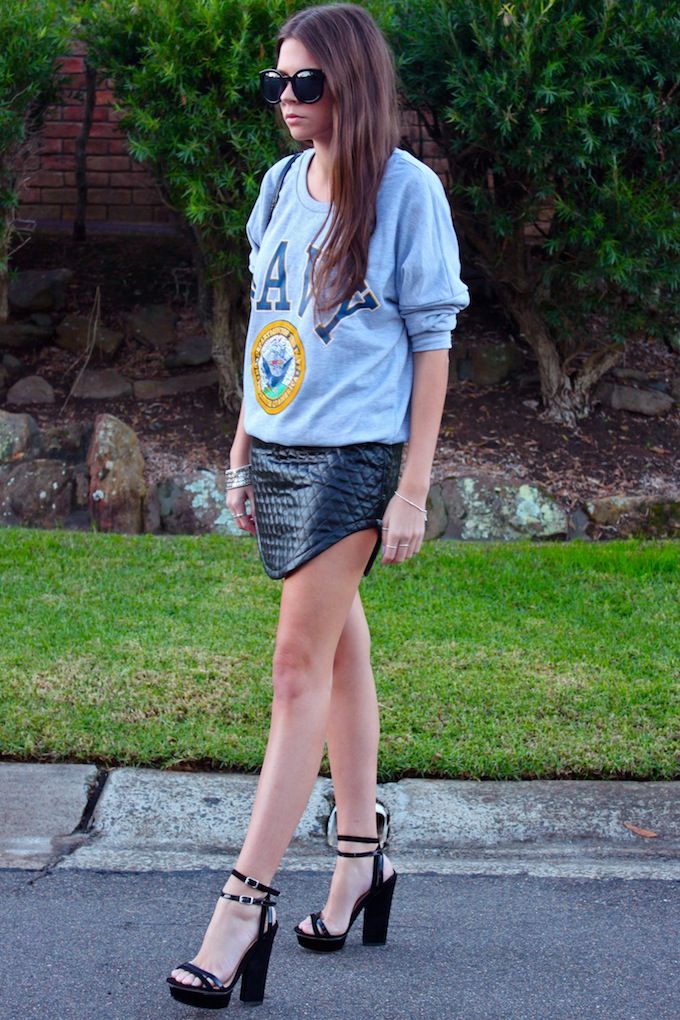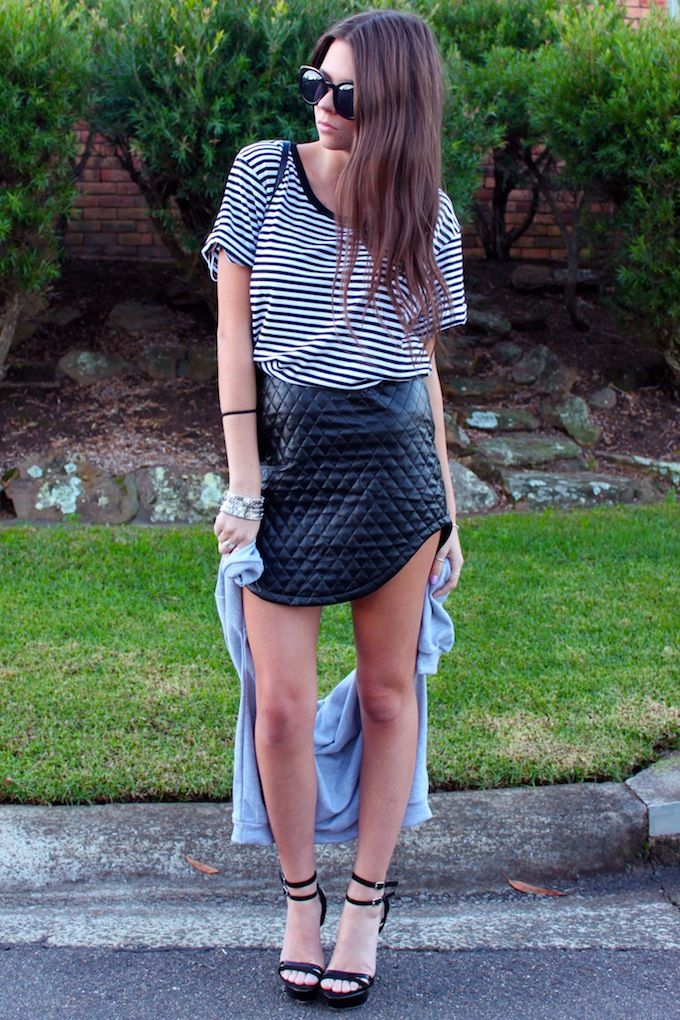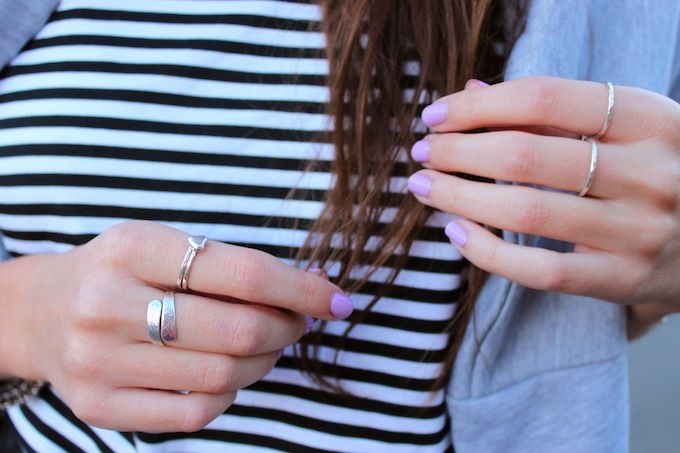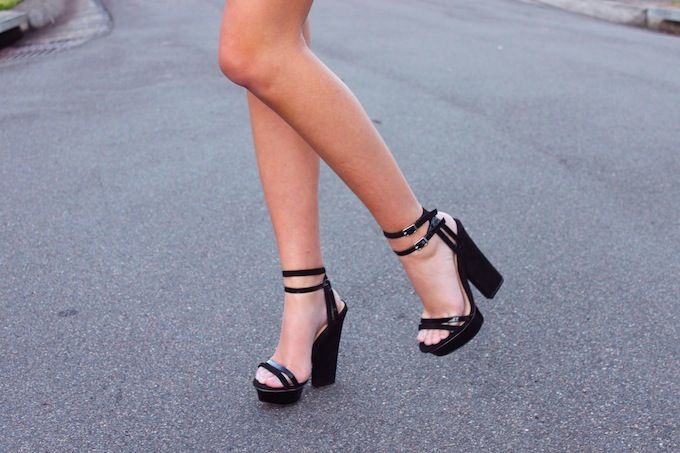 wearing: Tee - She Inside, Hunter Skirt - Beginning Boutique, Navy jumper - She Inside, polish - Sephora, bag - vintage & Heels - RMK.
Huzzah for a new outfit post!
On Saturday night I temporarily broke my 'uni work lock down' rule and went out for a Bento box with Luke. This time of the year gets utterly depressing with the amount of work there is to do. Sometimes people ask me, "how do you get everything done with uni, work AND blogging?"
I guess you just have to know your limits. Learn when you should power through and when you should take a breather. Otherwise your brain might pop!
Obviously blogging is a fun way to have a break and reading your comments & love just makes it even better! PEACE lovelies!
emma