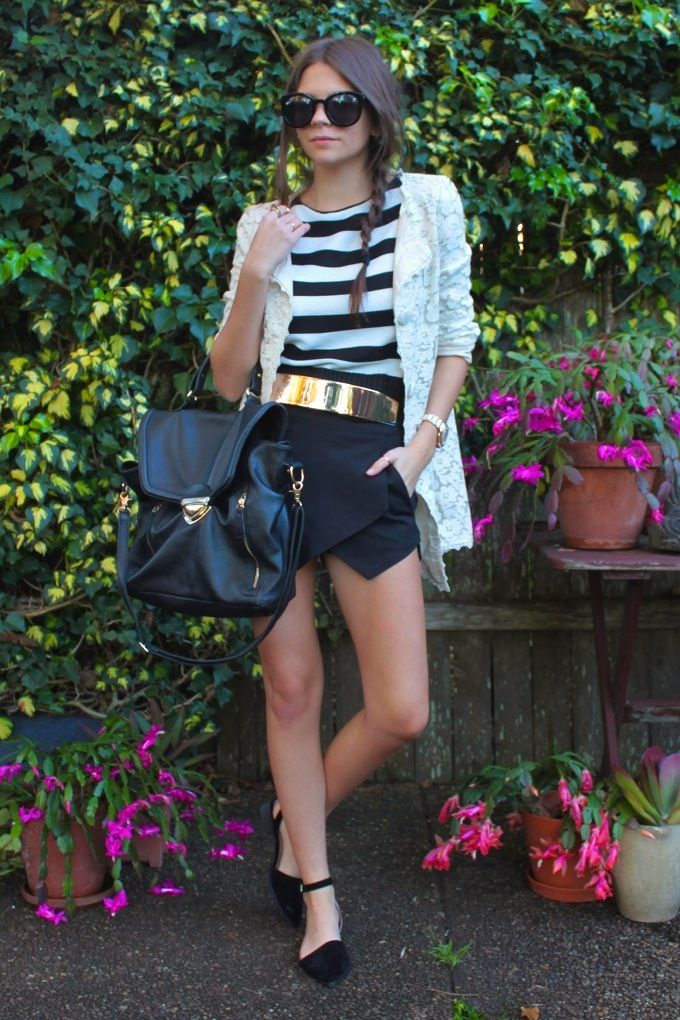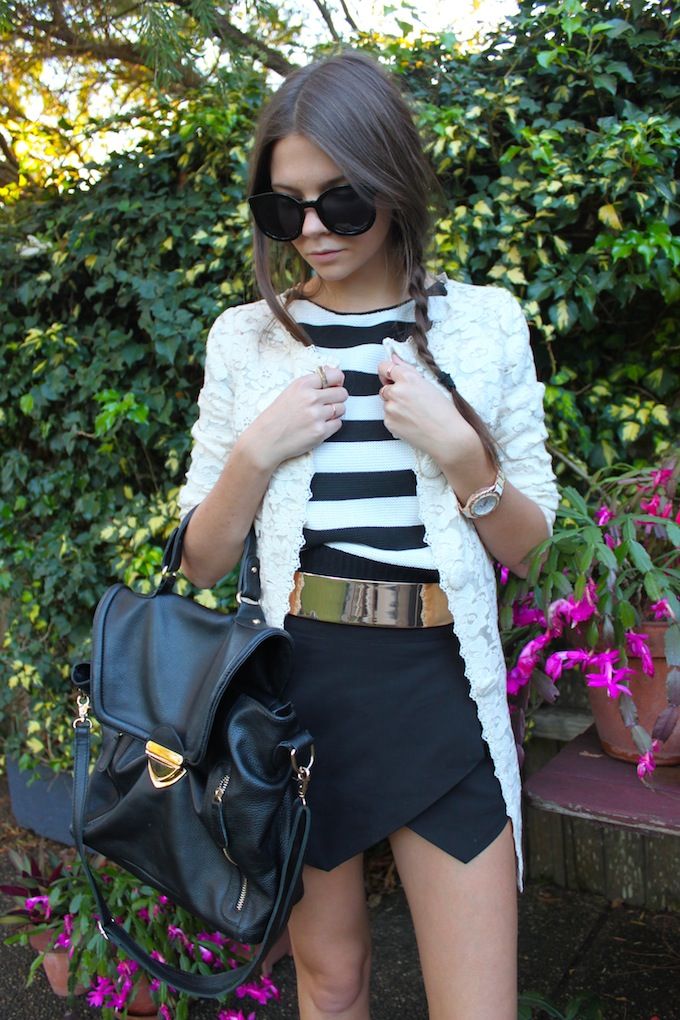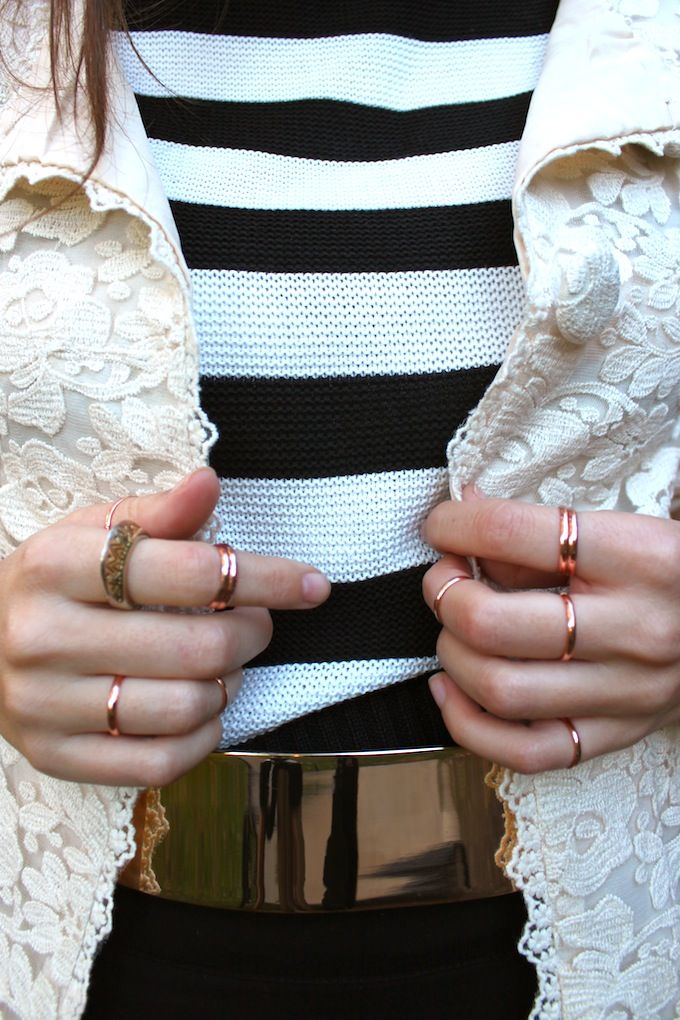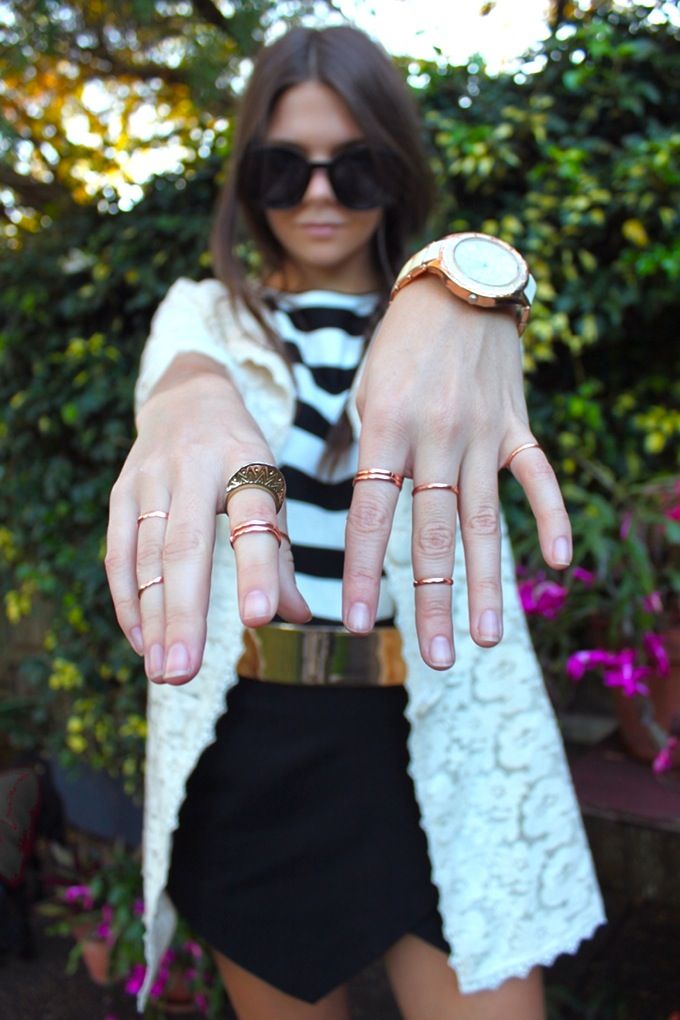 wearing: Lace jacket - ZLZ, Stripe tee - Beginning Boutique, belt - Forever New, skort - SheInside, shoes - Goodnight Macaroon and bag - Eloiise.
Wearing this skort today yet again but with a bit of lace for a softer look (or you may say 'tone'). It's so chilly after the sun sets these days and right now I'm snuggled up in my onesie with a tea by my side and lamb shanks cooking in the oven.... Mmmmm winter, I really do love it sometimes.
Speaking of winter... Game of Thrones last night? I was real-life depressed after that episode (usually it's just a mild entertained-'depressed').
emma