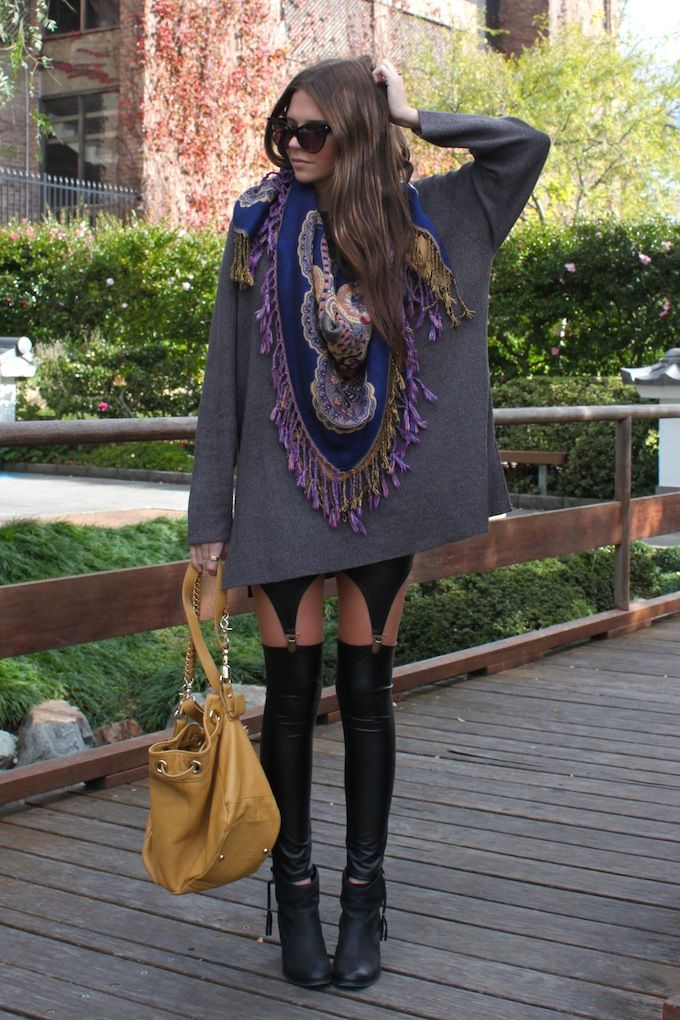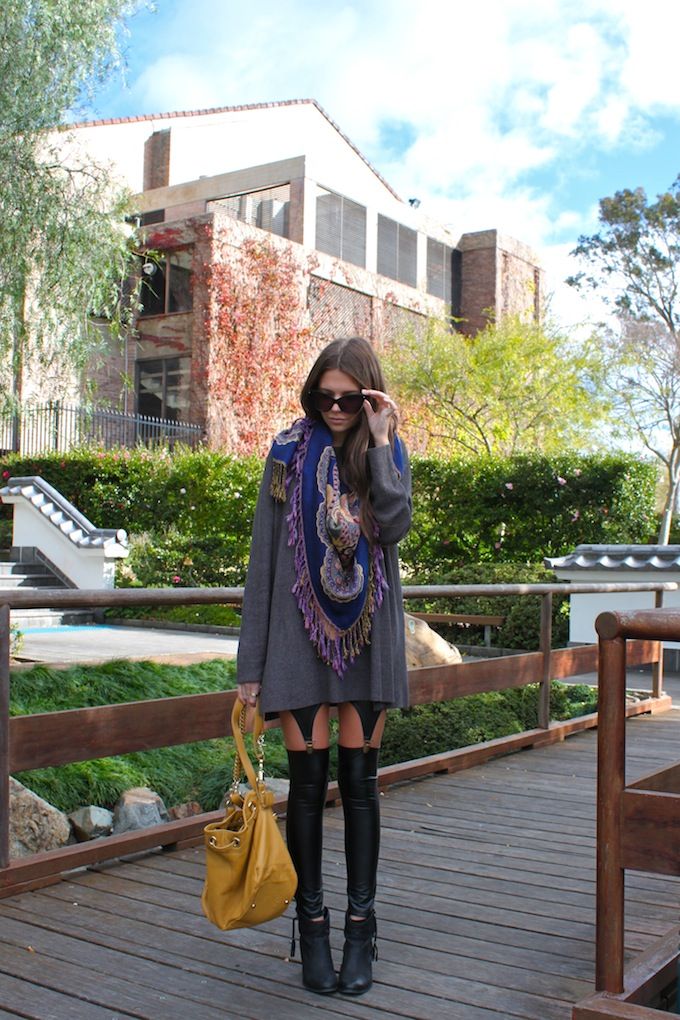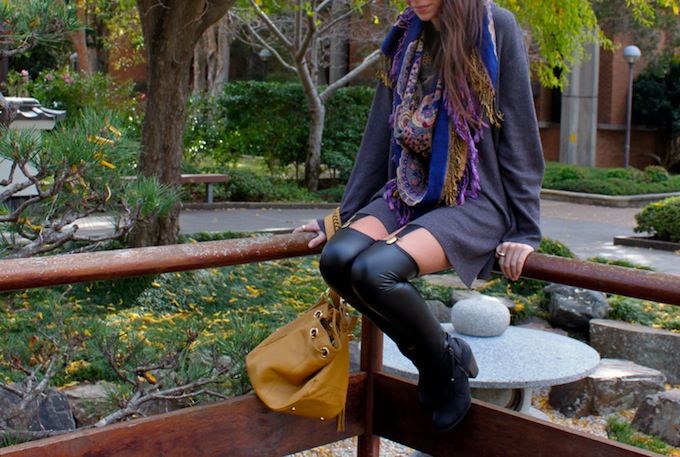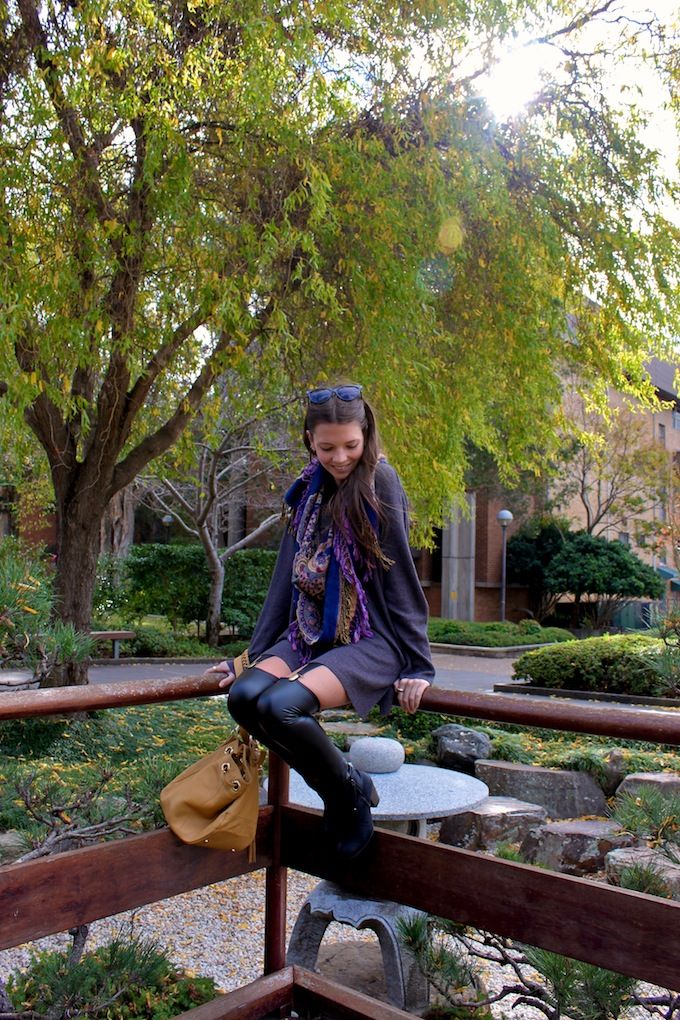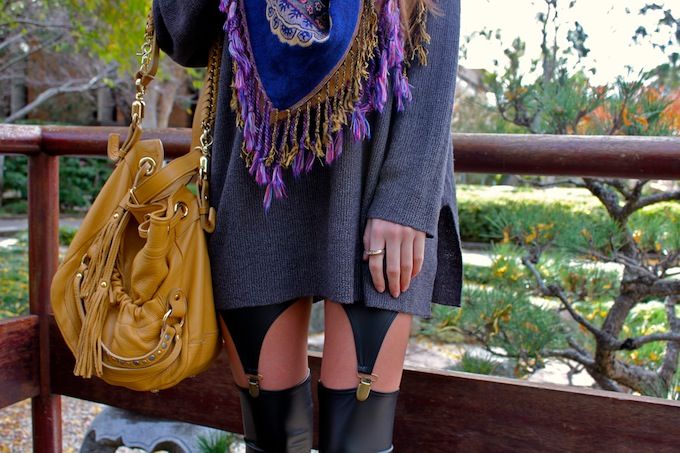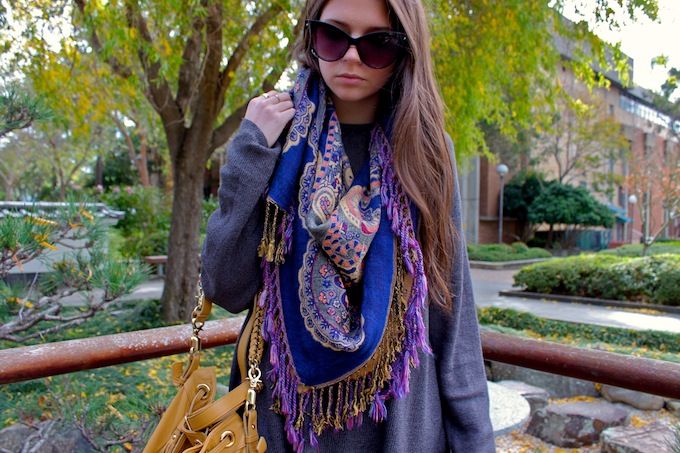 wearing: Sweater - Vintage, Leggings - Shop Akira, Scarf - Violet & I, boots - RMK, Shades - Zero UV.
I'm alive! I've just been in a uni exam/assignment prep lockdown, studying everyday for the past few weeks and having no social life. Yep... not fun at all. However, I do have only one exam left next weekend which I am not prepared for yet but I'm so excited to get it over with. Already planning catch-ups, camping trips and rsvp-ing 'Yes' to everything for when it's over!
At least I can wear nice clothes when I go out to get more food (via this Peace Park). Yesterday,
Luke
and I went out on the hunt for a bunch of healthy food to get us through our revision. We
came home with
yogurts, coconut water, kale, nuts, seeds, fruit, veggies, plus some sneaky salami and string cheese.
I loved these leggings at first sight but I never imagined they would cause such a stir. Old ladies were looking at my legs as if it were the Victorian era and I was showing an ankle! But I still think they're wicked!
Photos by Luke Hooper
emma