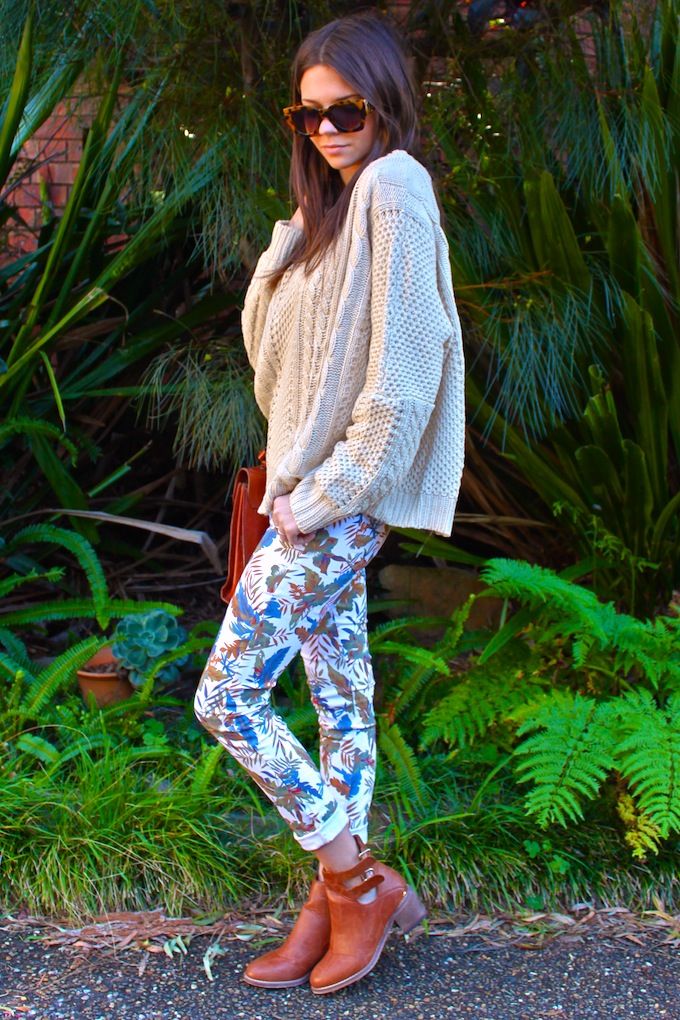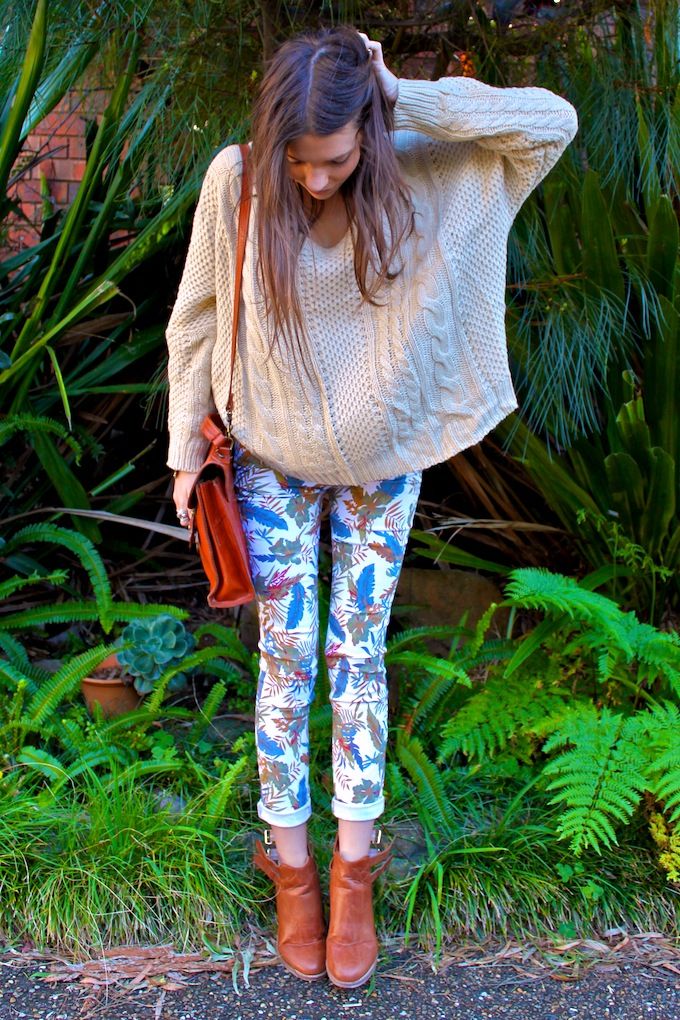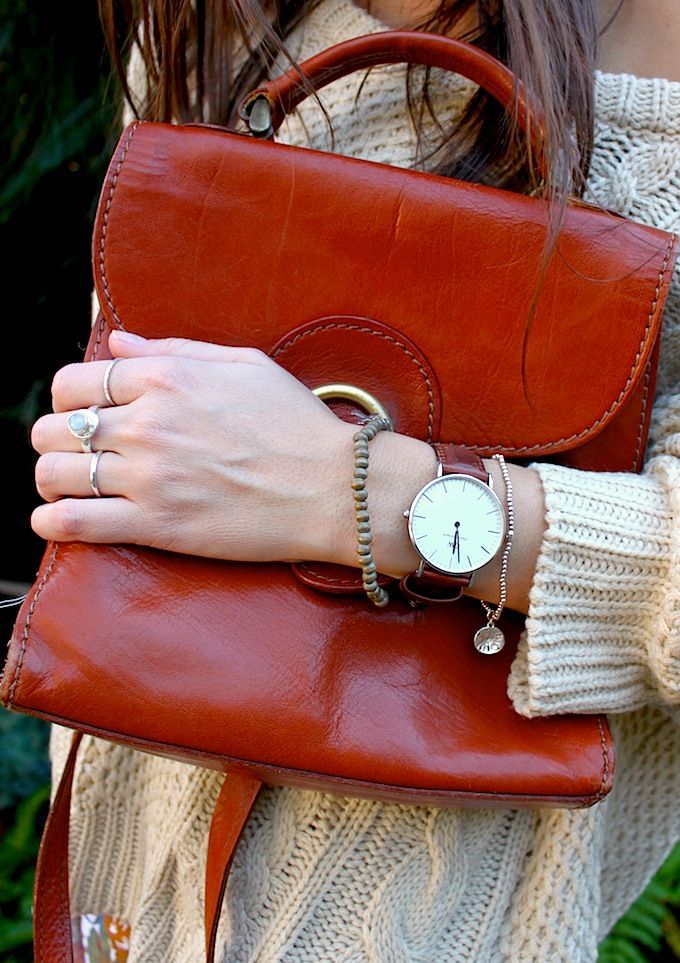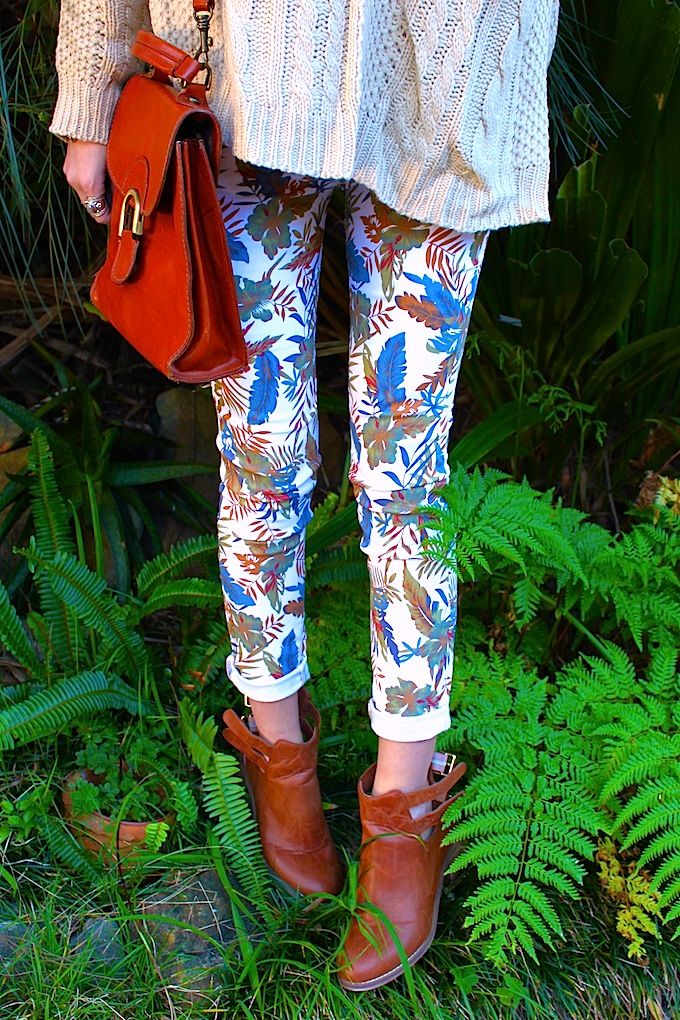 wearing: jeans - She Inside, Bag - vintage, boots - Betts, sweater - She Inside and shades - Zero UV.
I fell in love with these kooky jeans because of the gorgeous blue colour in the print! I wore this outfit yesterday when Luke and I went for a picnic down by the river. It was a glorious day and we ended up lazing around in the sun for hours, reading and eating lots of cheese, strawberries and salami (my favourite)! We then walked down the river to watch a baseball game that was playing nearby. I don't always like sports that much but I do enjoy watching a real game (opposed to watching it on TV). Plus I played softball as a child so even though we didn't know anyone who was playing it was so much fun to just sit, relax and not think about anything but the game.
This week will be super busy for me and I will also be visiting the MHQ head office to style my looks for the show on Saturday so keep an eye on my
instagram
.
Hope you all had lovely weekends!