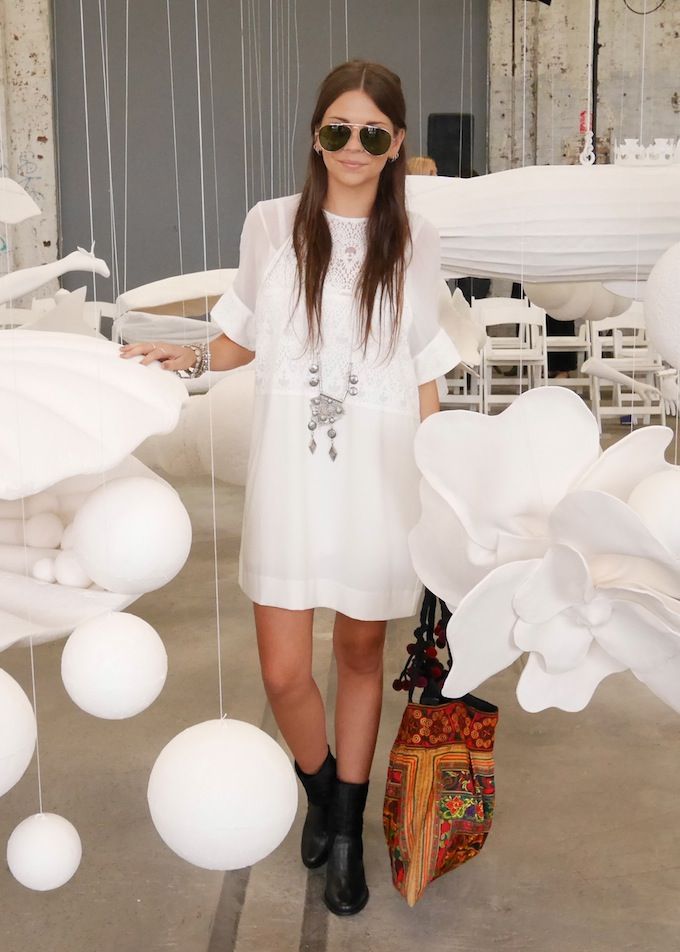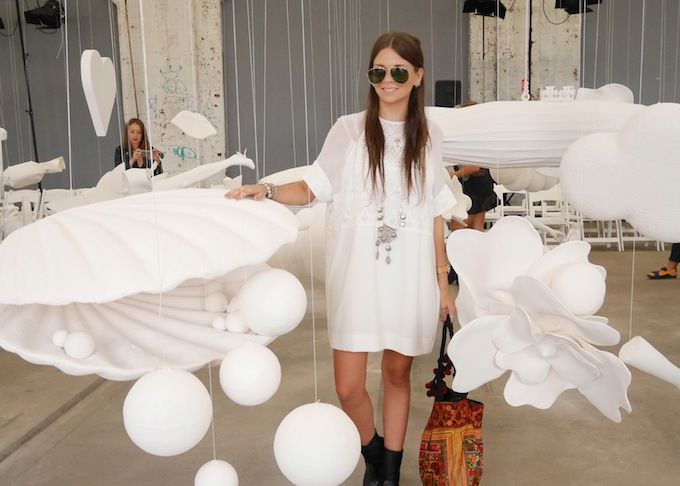 wearing: Dress - Shona Joy, Boots - Wanted Shoes, Necklace - Sportsgirl, bag from Vietnam.
These photos were taken on the last day of MBFWA for 2014 in the white wonderland created for the Alice McCall runway show! It was definitely my favourite show of the week - such pretty pieces (I will show you guys some in my photo diary - coming soon). For those that have been asking on my social media - the camera I use is a
Panasonic Lumix GM1
. It was released late last year and now that I've used it I can't live without it! It's tiny but produces amazing photos and also has a feature that allows you to connect to your phone and send your photos via wifi. Obviously, being a blogger this is perfect for me as I can upload all my photos to my social media accounts instantly! Plus I don't have to carry around a huge, heavy camera anymore. Love it!